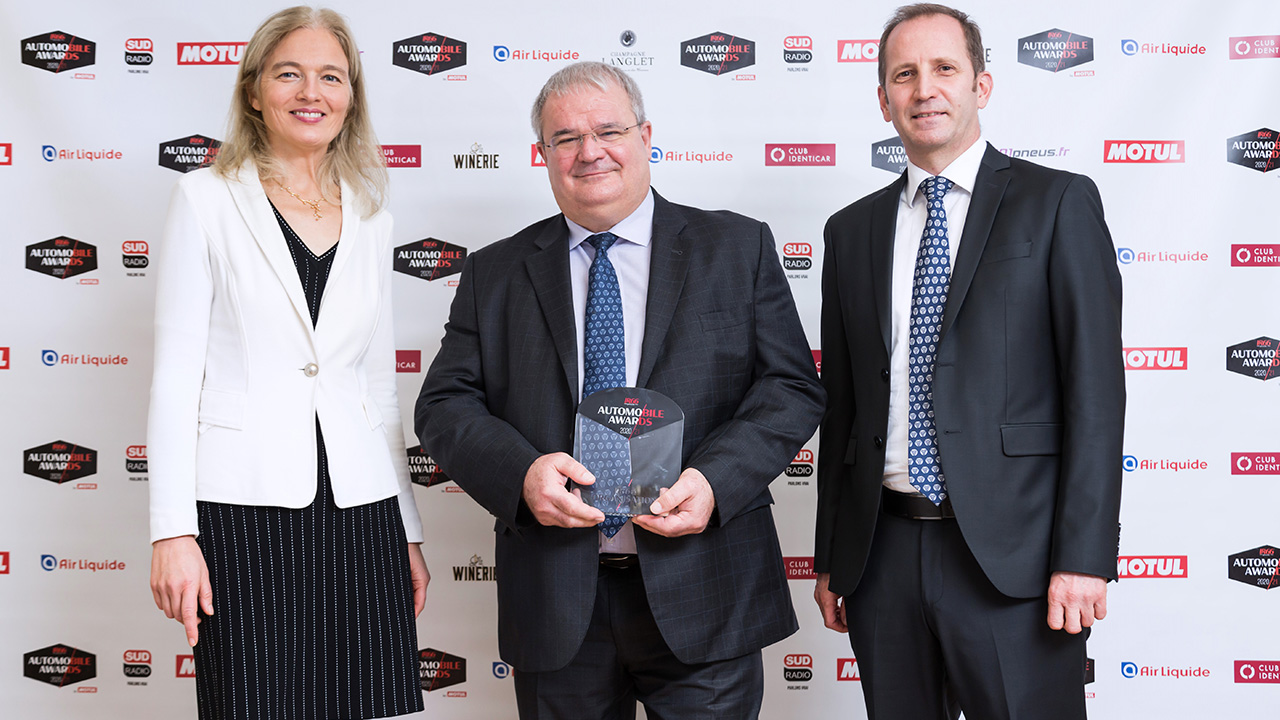 December 8, 2020
Novares' light weight and affordable plastic fuel cell stack has won the first prize, awarded by Air Liquide at the Automobile Awards 2020/21, by Motul.
Novares' strategy rests on the belief that plastic solutions will contribute to the development of the automotive industry, enabling cars to become cleaner, lighter, more connected and user friendly.
The fuel cell stack design was based on experience gained during the development of Novares' Plastic Water Charge Air Cooler, where valuable lessons were accumulated on high performant material in critical environment. The fuel cell stack was chosen specifically for its innovative approach and design, which makes use of Novares' expertise in metal-to-plastic solution.
Hydrogen fuel cell solutions are gaining traction in the automotive industry as a clean alternative power source for cars. In all vehicles, the weight of components is a critical factor in the overall efficiency of the vehicle, with heavier cars costing more to run.
The plastic fuel cell stack from Novares offers an impressive weight saving of 35% and a cost saving of 25% compared with the standard metal alternatives.
This innovation is based on decades of new products developed by Novares such as plastic heat-exchangers, function integration, high performances plastics or metal-to-plastic strategy.
"Reducing the weight of vehicles, especially electric vehicles, is a major trend in car manufacturing, with producers seeking ever lighter vehicles to offer to their clients. Novares specializes in plastic components and systems, and we are striving to bring solutions for our automotive customers. We are gratified that this latest innovation has won industry recognition," said Pierre Boulet, Novares CEO.
About Novares
Novares group is a portfolio company of Equistone Partners Europe, with BPI France as second largest shareholder.
Headquartered in France, Novares is a global plastic solutions provider that designs and manufactures complex components & systems serving the future of the automotive industry. The company creates and produces cutting edge automotive solutions with technical plastic injection for cleaner, lighter, connected, cars with intelligent and intuitive interfaces for all passengers.
Novares co-develops and provides engineering and manufacturing expertise to virtually every OEM and many Tier-1 companies in the automotive market. Following MPC integration, Novares' 2019 revenues amounted to €1.3 billion.
The Group is present in 23 countries, runs 43 Manufacturing Plants, 8 Skill Centers, 10 Technical Centers and 22 Customer Service Centers, around the globe to partner with customers.