Discover NOVARES
OVER 60 YEARS OF INNOVATION
Novares' history comes from a perfect match between Mecaplast and Key Plastics.
Founded by Charles Manni, a big contributor to the Monegasque economy, the company started with 5 employees in a small 15-meters warehouse. They focused on producing a variety of automobile parts for local distributers and auto manufacturers.
1955 – Mecaplast's first production of chemical condenser caps.
Fact: In 1964, Mecaplast became known for the production of a popular, durable plastic fan used in the 204 Peugeot engine.
The 1980's
Mecaplast continued to established a reputation for itself in Europe, notably in France, Spain, Turkey and Germany as an automotive supplier specializing in the production of engine and car body parts. The company further developed innovative engine systems with user friendly features such as CO2 reduction, sound proofing and weight saving.
USER-FRIENDLY FOCUS
The company grew to become a major player in the European automotive equipment market, and began to address the international OEMs car manufacturers.
1986 – Key Plastics Founded.
Fact: In 1988, Mecaplast produced the 1st thermoplastic cam cover ever in the world.
KEY PLASTICS IS BORN
Located in Livonia, Michigan, Key Plastics was established in 1986 and known for its 'best in class' advanced engineering, design expertise plus a focus on product development and R&D.
2000 – Carlyle as main shareholder of Key Plastics.
2002 – Neyr Acquisition by Mecaplast.
2003 – Aries Acquistion by Mecaplast.
THE NEW MILLENNIUM
OIL SEPARATION DEVICE
In 2004, key developments were made in non-woven synthetic media for air filtration and in oil separation for cam covers. The basic concept is the use of fixed propellers when the other competitors used helicoidal systems. Mecaplast solutions were more compact, easily integrated into the engine configuration, allowing to separate oil with incomparable performance.
2004 – Acquisition by Key Plastics of Kenidron Automotive, (Germany, Czech Rep., Spain).
Fact: Since 2005, more than 8 million parts from these concepts were successfully delivered to customers.
PRODUCT LINE EXPANDS
Mecaplast product line expands to produce Exterior Trim and specific products for Trucks, innovative storage systems, new architectures and new flexible materials.
The company started to develop collaborative projects with customers such as FoamIN, Plume, Arizona, Opera4fev and more to total 13 collaborative programs in the next 5 years.
2009 – 'Fonds Avenir Automobile' (FAA) owns 33% of shares of Mecaplast.
2009 – Wayzata become new owner of Key Plastics.
2010 – Acquisition of Olho group by Key Plastics (Germany, Czech Rep.).
From 2012, Pierre Boulet, CEO, led the group and the company expanded further. Mecaplast became a key supplier to the OEMs, offering the largest product range in engine, interior and exterior trim.
2012 – Key Plastics non-core divestitures.
Fact:  142 patents
100% PLASTIC OIL PAN
In 2013, Mecaplast replaced the conventional aluminium alloy oil pan by a plastic part, which can integrate new functions like oil filter, oil strainer, oil cooler, baffle plate.
Fact: In 2015, the company established itself in 18 countries and employed 6,000 employees.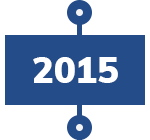 PLASTIC-TEXTILE HYBRID ENGINE COVER
This innovation contributes to the reduction of engine noise and is produced with a one shot hybrid engine cover using plastic and textile.
METHOD OF MANUFACTURING FOAMED PARTS
This innovation concerning foamed parts significantly contributes to more than 30% weight savings. The chemical foaming process has been specifically developed to produce visible parts.
2016 – Mecaplast disposal of Truck activity.
Fact: In 2016, over 90,000 tons of plastic consumed, and 200 million parts produced for the automobile market.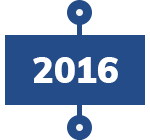 MECAPLAST & KEY PLASTICS
JOIN FORCES
In 2016, Equistone Partners invests and partners with Mecaplast. Mecaplast joins with Michigan based Key Plastics. With a new combined workforce of 10,000 employees, the group today offers the wide range of structured products from engine to interior, exterior car body plastic parts, including complex mechanisms and decorations.
100% PLASTIC HEAT EXCHANGER
This innovation is a first in automotive industry to be released in 2017. It allows the replacement of conventional aluminium alloy heat exchanger by a plastic part, which can be integrated more easily into engine parts such as an air intake manifold.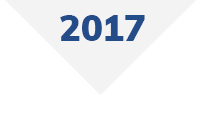 In 2017, Mecaplast -Key Plastics rebrands as NOVARES

Novares is a global plastic solutions provider that designs, manufactures complex components & systems serving the future of the automotive industry. With newly created customer portfolio of 5 product lines, worldwide presence, R&D capability, the company sets the ground for its' future success. Novares delivers products and services to worldwide manufacturers such as Stellantis, Fiat Chrysler Automobiles, Ford, Renault-Nissan-Dacia, BMW, General Motors, Honda, Jaguar Land Rover, Volkswagen, Daimler, Shanghai Automotive Industry Corporation, Geely, Toyota and Suzuki (final OEMs car manufacturers) as well as suppliers (Tier-1) such as Faurecia, Yanfeng Johnson Controls (YFJCI), BOSCH, IAC and Continental.


560 engineers & technicians
and a global footprint
in 22 countries.

6% Annual turnover
in R&D

Approximately
10 co-innovation projects
with our customers
launched.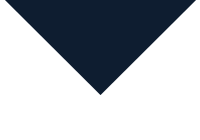 Feb 2019
MPC integration / 1972 MPC founded
140 years of expertise combined as one group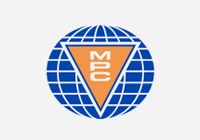 2021
Following the success of the Nova Car #1 and #2, Novares unveiled no fewer than four new concepts cars at an event held at the Pavillon Dauphine in Paris. These vehicles feature the latest Novares innovations, jointly developed with startups and innovative companies to overcome the following challenges: Green Mobility, Intuitive & Safe user interface and New UX for Health Wellness Safety or Comfort.
34 innovations dedicated to the mobility of tomorrow