Innovation
Novares Venture Capital
Novares Venture Capital is an investment fund solely dedicated to startups and other innovative companies that have forged strong and long-term partnerships with Novares.
Novares Venture Capital closely collaborates with its partners to find promising, newly emerging companies.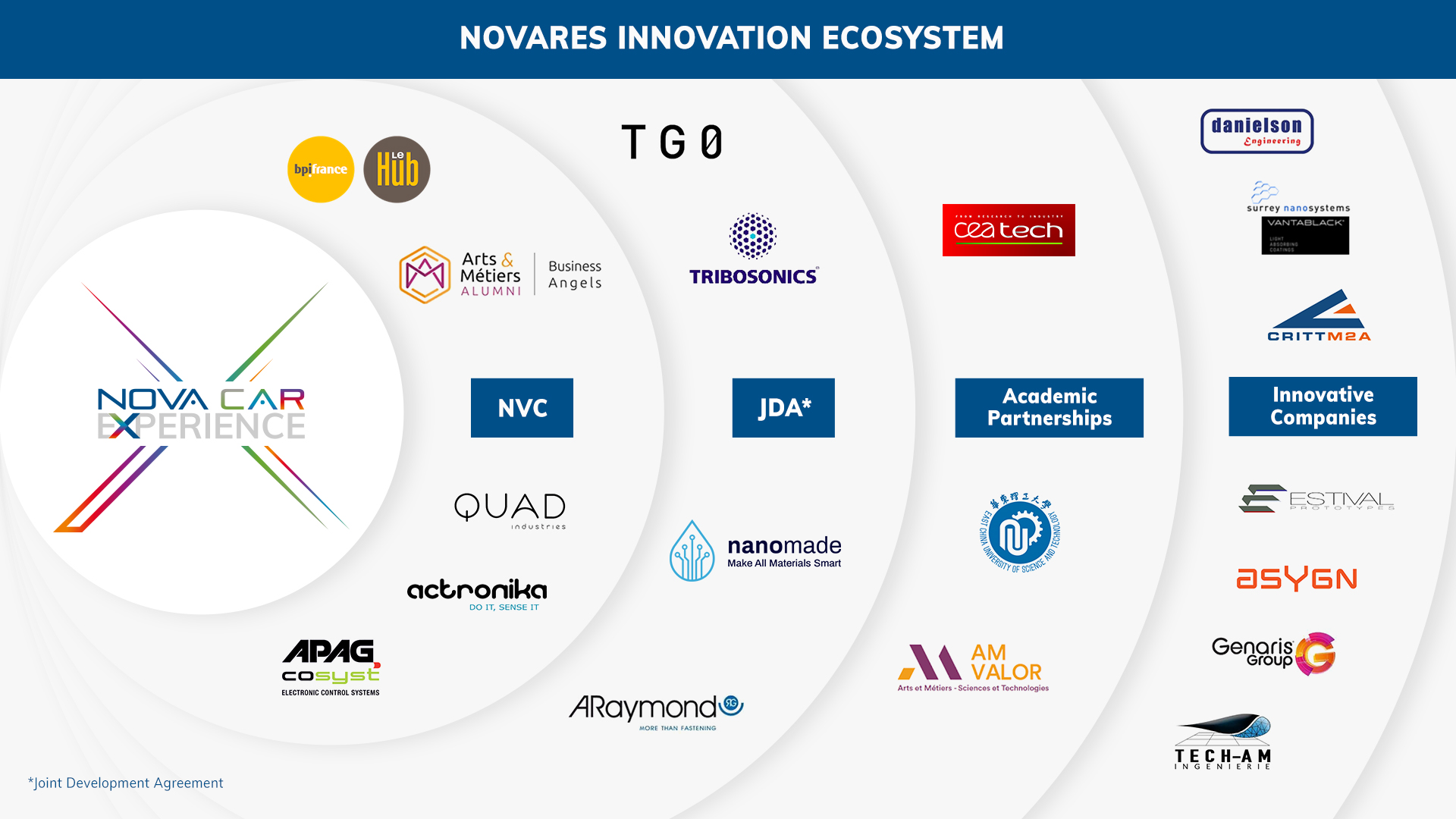 Novares Innovation ecosystem
Established in 2018, Novares Venture Capital is the Group's Corporate Venture capital arm. It funds startups that have developed breakthrough or disruptive technologies or business models which will help Novares to add value to its products portfolio. This new entity clearly reflects Novares' strategy based on pragmatic innovation.
Novares Venture Capital will help agile, innovation-driven companies by funding their growth. These companies will also benefit from joining Novares innovation ecosystem, with the clear objective of eventually selling and manufacturing innovation:
• Global commercial and industrial reach of Novares Group
• Support for industrialization
• Support for automotive and ISO/IATF qualifications
• Collaboration on Novares' open innovation lab program, Nova Car
• Fair approach / joint IP / JDA (Background/foreground IP)
• Cross pollination with others techs companies/startups in Novares' innovation ecosystem
• Joint marketing initiatives / Corporate communication
A FUND OF €50 M – €12 M ALREADY INVESTED
With initial investment capital of €50 million for a period of five years, Novares Venture Capital will take minority stakes in startups with disruptive technologies and/or new business models.
Novares Venture Capital's investment strategy is as follows:
• Serie A investment round (seeding can also be considered)
• Minority stake (5% to 20%) with a Board seat
• Global reach
• Only direct investment (no fund of funds strategy)
• Co-investment welcome
• Investment conditioned to an existing and fruitful collaboration with Novares Group, to solidify the partnership
Priority areas of focus include amongst others:


Intuitive & Safe user interface

New UX for Health Wellness Safety or Comfort


'We leverage each other's strengths: Actronika' s rich technical expertise and Novares' widespread knowledge and understanding of the market and product opportunities.'
Gilles Meyer, CEO ACTRONIKA
NOVA CAR #1: Touch 'N Feel
A sensitive touch & scroll panel with haptic feedback


'Working jointly with NOVARES brings innovative ideas and better serves customers with investments to expand capacity and enhance capability.'
Anand Kanoria, APAGCoSyst, Joint-CEO
NOVA CAR #2: Smart Breeze
Slim and motorized air vents with light


'The investment from Novares in Quad Industries reinforces our long-term collaboration. It brings the needed know-how to integrate our printed electronics technologies into automotive components and systems.'
Arne Casteleyn, co-CEO and Sales Director
NOVA CAR #1 and NOVA CAR #2: Touch'n Play
Personalized and decorative smart surface that goes beyond buttons (capacitive touch with haptic feedback)
AMBA & NOVARES PARTNER EVENT
NOVARES VENTURE DAY
Novares Group held its fourth Novares Venture Day on May 18, 2022 in collaboration with Orsay Consulting, the French American Chamber of Commerce and Detroit Regional Partnership, awarding three startups pitching their ideas around the theme of interior features based on user experience.
The event was attended by key players from the innovation ecosystem partners.
FOURTH EDITIONLive webcast from Detroit to Paris


3 innovative startups awarded
THIRD EDITION Live from Bpifrance Hub


SECOND EDITIONLive webcast from Paris to Detroit


3 speakers
on a RoundTable

3 innovative startups
and Small Businesses
awarded
FIRST EDITION Paris – Pavillon Gabriel

8 pitches
of international
startups

7 key
innovation
speakers

3 innovative
startups
rewarded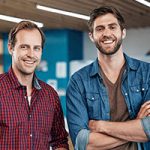 Novares Startup Program
Speed up with Novares, open call for projects from Startups & Small Businesses