Discover NOVARES
About us
Novares is a global plastic solutions provider that designs, manufactures complex components & systems serving the future of the automotive industry.
BEYOND PLASTICS
WE DO MUCH MORE THAN JUST PLASTICS….
We are a complete solutions provider serving our customers' needs.
Using advanced plastics injection technologies, Novares designs highly engineered solutions to be user-friendly, ergonomic and affordable.
We create, produce components and systems with multi-functionalities that add value. Our parts have complex functions, mechanisms, use kinematics, mechatronics and provide integration expertise for modules.
Our plastics match performance of those in metal plus offer the lightweight dynamic contributing to the production of lightweight cars.
Our capacity to produce quality products and systems is reinforced by continuous improvements (testing and trails) and this goes beyond just manufacturing, it guarantees customers' all the latest techniques, with service.
Our Plastic Heat Exchanger is a good example.
It allows the replacement of conventional aluminum alloy heat exchanger with a plastic part, which can be integrated more easily into engine parts such as an air intake manifold.

Turnover Estimate 2019:
1,5 billion euro

90,000 tons of plastics consumed each year

We have produced over
200 Million parts in 2016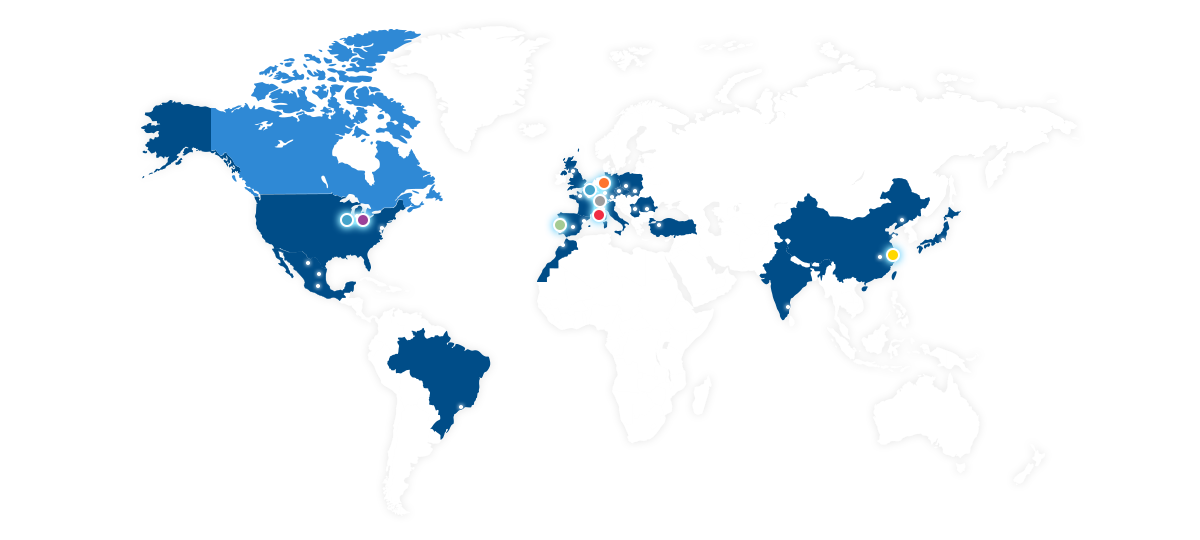 GLOBAL PROXIMITY
NOVARES is headquartered in France and present in 22 countries*.
The group has 47 manufacturing plants, 20 customer service centers, 8 Skill centers, 8 Technical centers, speak 15 languages around the globe.
*including the Novares Venture Capital participations