Our solutions
Our promise
Customers doing business with us will receive clear benefits.
We are one of the largest global multi-specialist plastic solutions supplier today that reliably partners with automotive OEMs and Tier-1s.
We have identified 3 key attributes that clearly differentiate our offering from competitors.
Our promise to our customers has been defined as: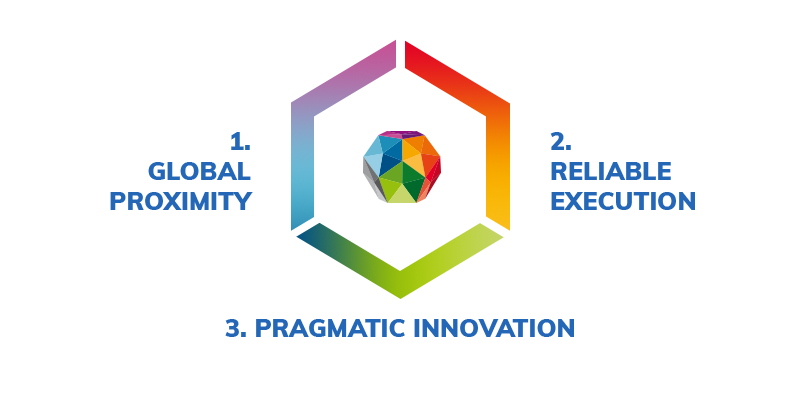 In fact, we do much more than plastics production.
We design, create, produce unique and quality parts, components and systems that match the exact specifications of our customers.  We have an efficient production process that combines automation as well as using the 'human touch' to produce our creations. Our production formula for success has been duplicated in production sites all over the world to be close to our customer sites and to efficiently serve their growing demands.
Listed below are the main stages of what we do from the initiation stage of a production project to its final stages of delivery.