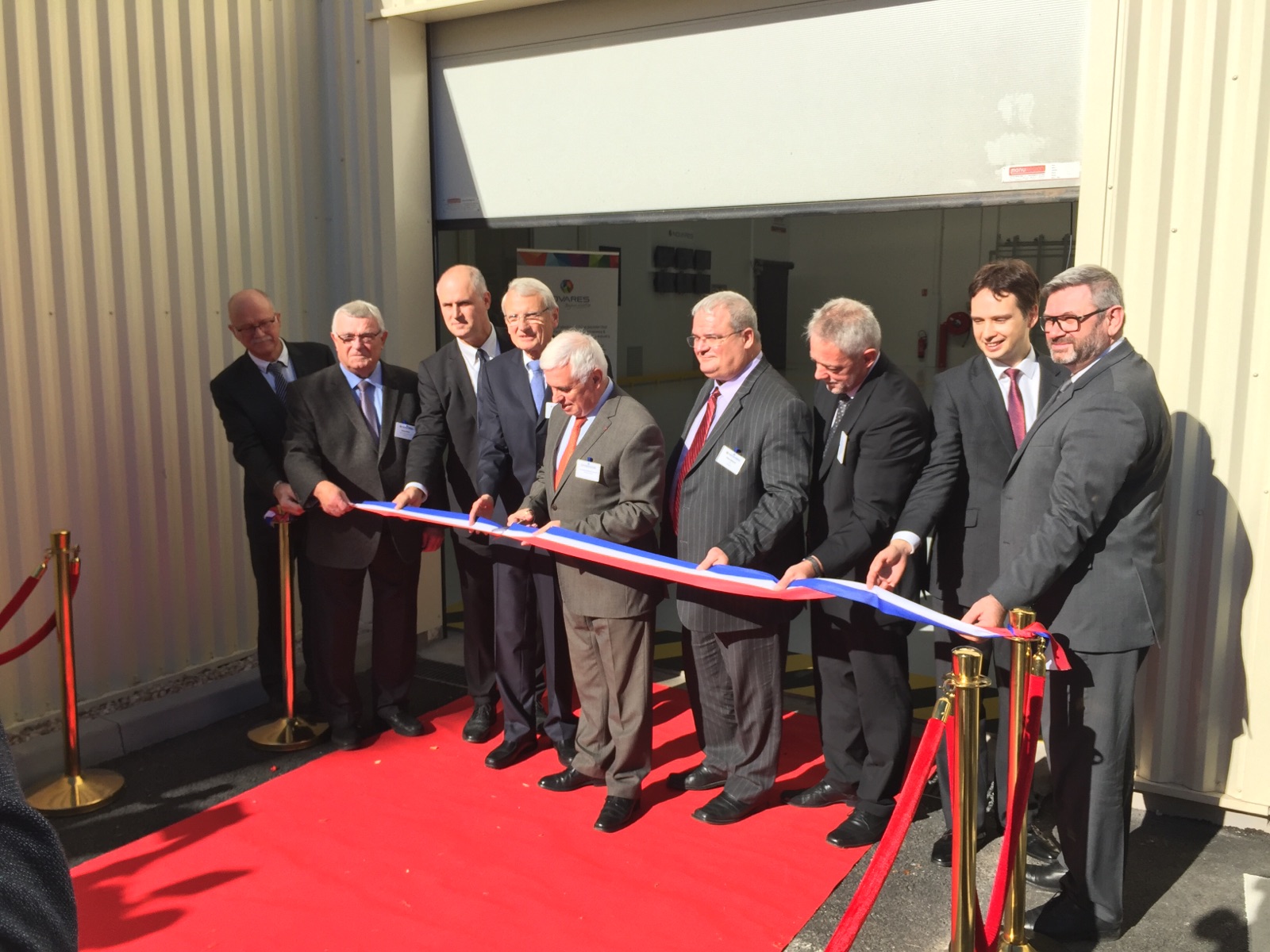 Mr Jean-Pierre Cazenave Lacrouts, Préfet des Vosges et Mr Pascal Gaden, Directeur Adjoint Economie, Enseignement Supérieur, Recherche et Innovation Région Grand Est.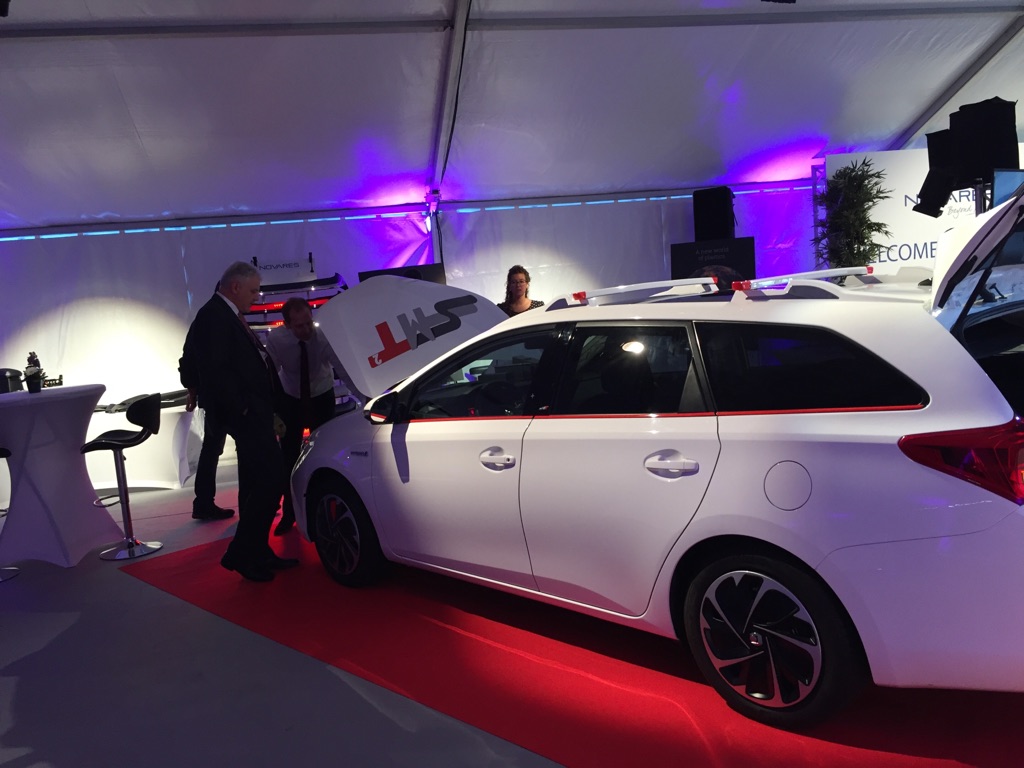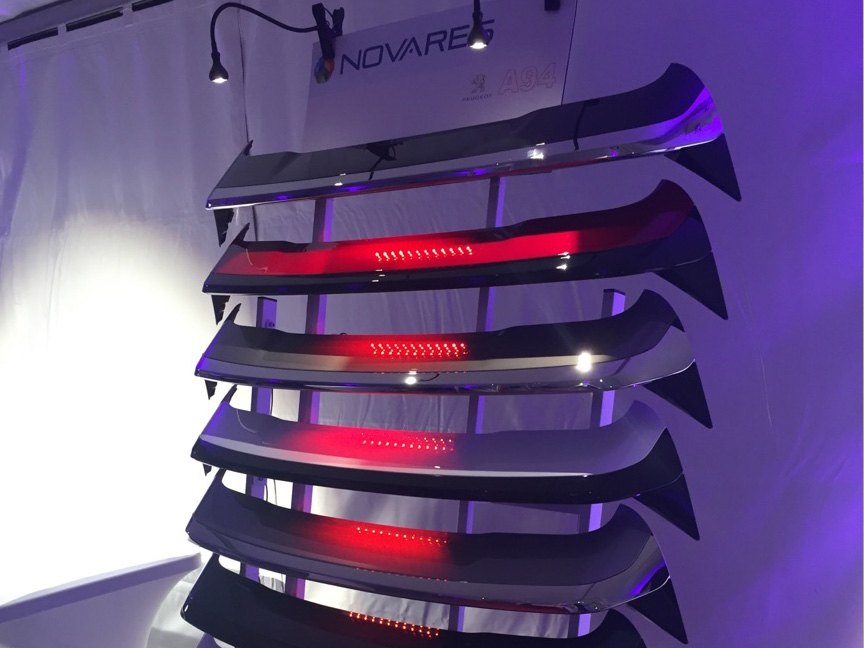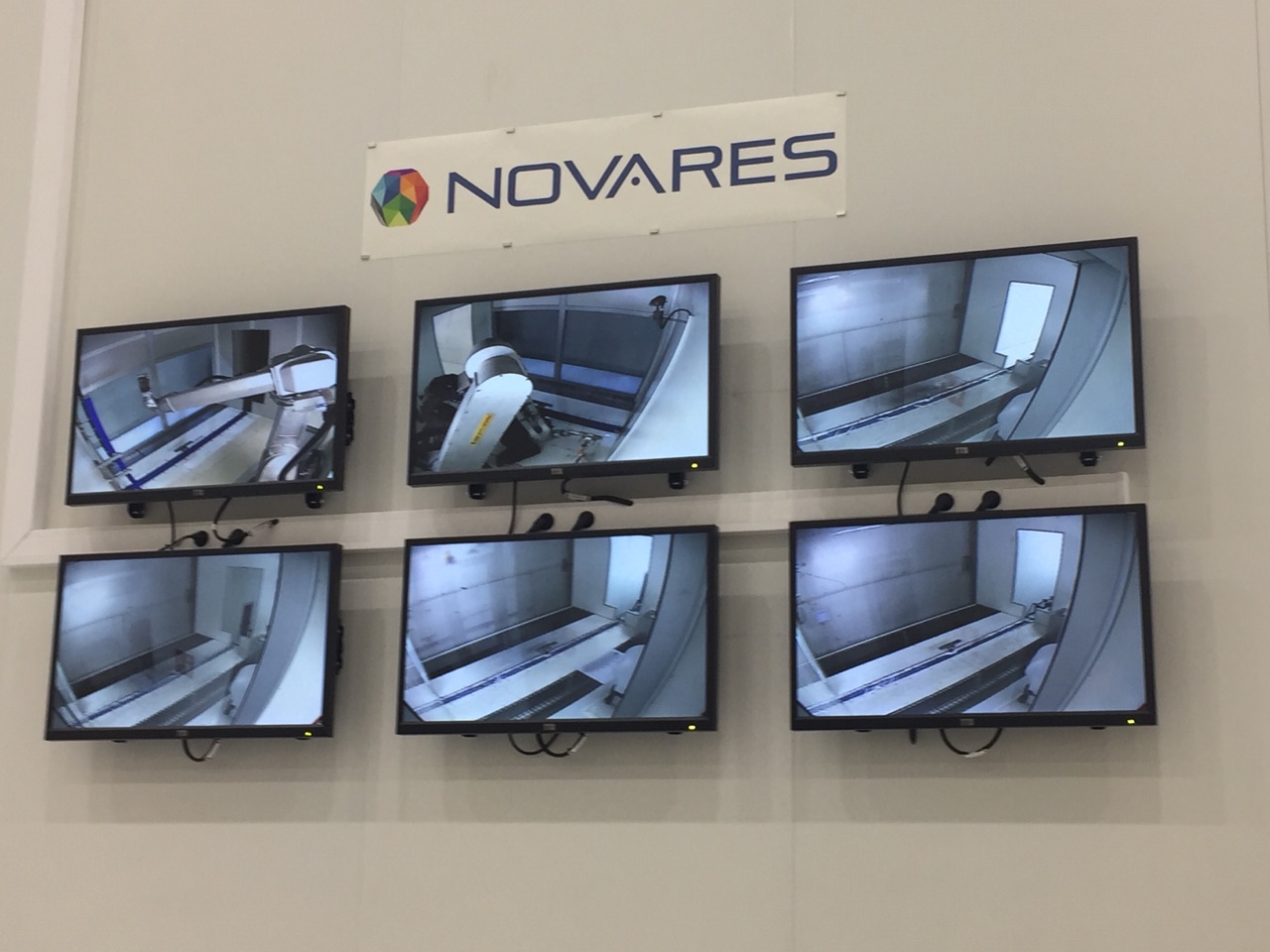 On October 5, 2017, Pierre Boulet, Novares CEO, together with M. Jean-Pierre Cazenave Lacrouts, Prefect in charge of Les Vosges, officially open a new painting unit in Sainte Marguerite. Novares (formerly Mecaplast – Key Plastics) has invested 8.5 million euros on a 600 sqm extension to further service 6 major customers in the region: PSA, Fiat, Volvo, Daimler, Opel and Renault.
The new painting line is equipped with the latest technologies and robotics to produce a variety of complex shapes for exterior parts such as spoilers, door protectors, door handles, front grills as well as for interior parts such as IP components and central consoles. The new paint shop is made of 6 robotized cabins that manage a fully automated system (cleaning, surface treatment and painting) each with its own process monitoring and overall management. The process, designed for solvent borne paint, has been developed to meet the EU legislation standards regarding the emissions of VOCs (Volatile Organic Components). This process minimizes energy consumption and can be stabilized to whatever outside weather conditions may be. In addition, Novares' painting line anticipates the standards to come and is equipped with the latest generation electrostatic gun technology which enables 3D parts painting.
"At Sainte Marguerite, we are producing references for the new Sedan and DS range for PSA. We are proud of our new painting line which uses the latest technologies in the market today" says Pierre Boulet, Novares, CEO
Novares produces innovative automotive parts and specializes in plastic injection and moulding. The Group is one of the largest global plastic solution suppliers today that serve car manufacturers worldwide. Novares has a promise to the market: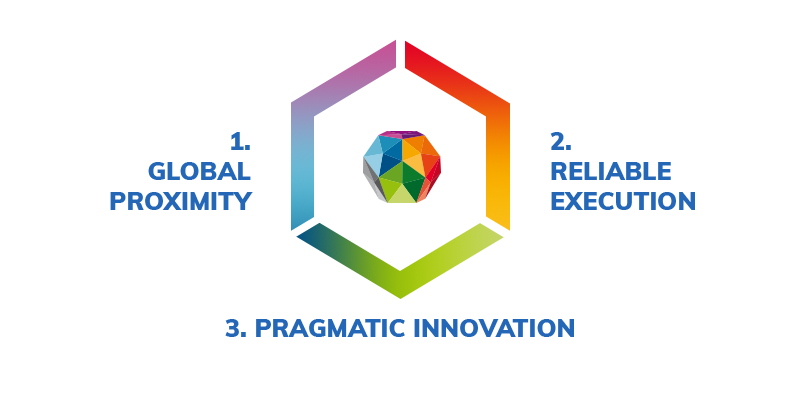 At Sainte Marguerite, Novares employs 139 people and estimates a turnover of 32 Million euros by end 2017. This equates to approximately 5.9 million parts sold and 2,200 tons of plastic raw material transformed on average per year for the plant.
About Novares
Mecaplast – Key Plastics rebranded as Novares on 19 September 2017.
Novares is a global plastic solutions provider that designs, manufactures complex components & systems serving the future of the automotive industry. Novares creates, produces cutting edge automotive parts, specializes in technical plastic injection that contributes to cleaner, lighter, more connected, user-friendly cars.
Novares provides engineering and manufacturing expertise to virtually every OEM and many Tier-1 companies in the automotive market. In 2016, Novares generated pro forma revenues of 1.2 billion euros¹.
Headquartered in France, Novares is present in 21 countries, runs 42 manufacturing plants, 7 Skill centers, 5 Technical centers, 17 customer service centers, around the globe to partner with customers.
¹Pro forma financial information of Novares including the acquisition of Key Plastics, IFRS.