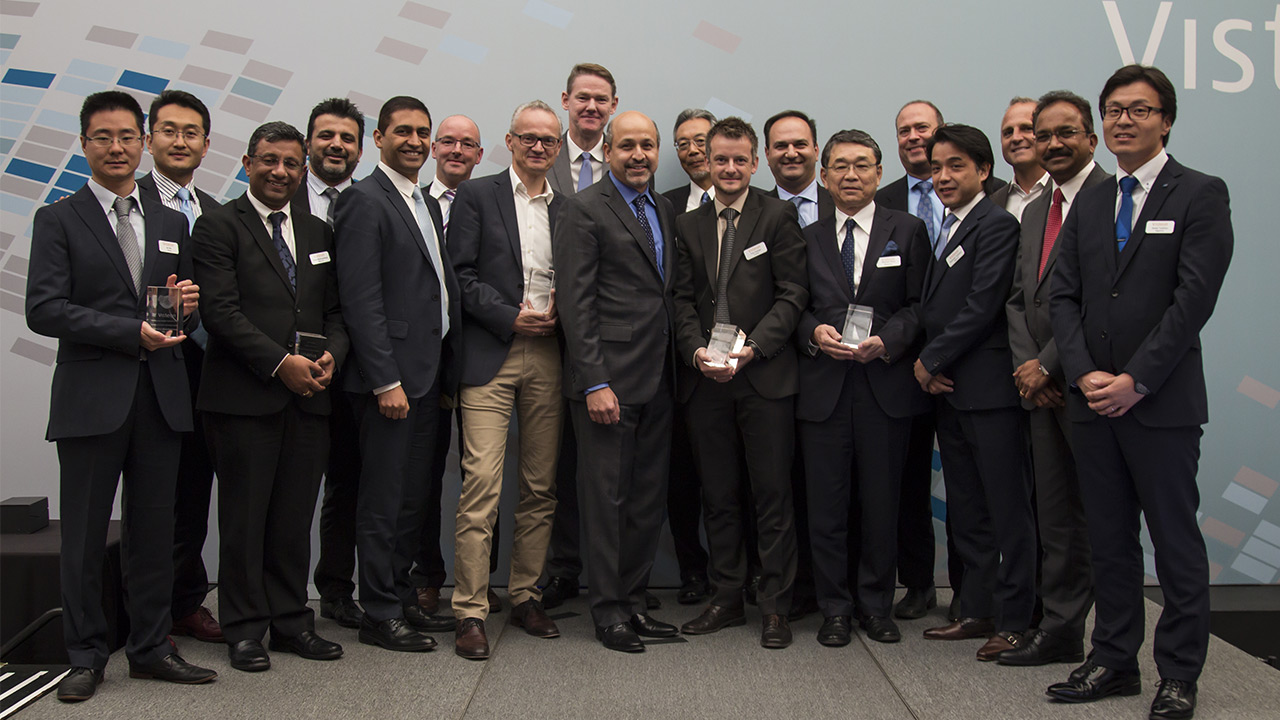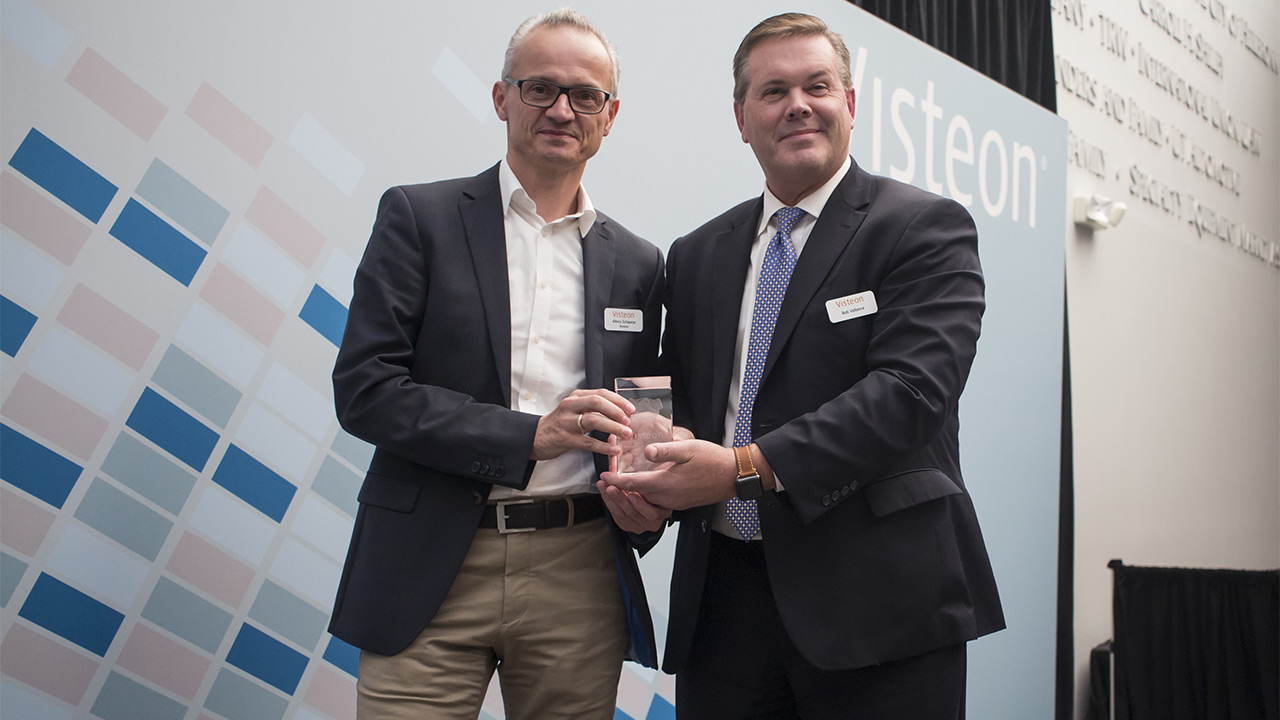 November 8, 2018
Novares has received Best Quality Supplier Award 2018 from one of its major customers, Visteon, a leading player in automotive cockpit electronics and a long-standing Novares customer.
Cockpit electronics is a current key focus area for the automotive industry, where end-user experience is critical and quality paramount. Novares has excelled in delivering excellent quality on very demanding, high-tech products to Visteon, which produces cockpit electronics for customers including Ford, Renault, Nissan, Volkswagen and BMW.
Novares has achieved the same high level of quality on parts produced and delivered from right across its global production operation: from Leiria, Portugal, Shanghai, China, and Chihuahua, Mexico. The company was awarded the first business to Janovice, Czech Republic and is now ready to receive new opportunities to Sainte Marguerite, France and Vendas Novas, Portugal.
Novares provides complex plastic systems for Visteon such as instrument clusters, radio bezels, and HVAC bezels. These are highly demanding systems to manufacture, involving several processes: plastic injection, painting, laser etching, hot stamping and assembly.
"Novares is honored to receive this award from Visteon for the first time.Our products have to be of the utmost quality for our common customers in what is a very competitive sector of the industry. The demands on us are increasing, but our strategy of being globally close to our customers and delivering high standards worldwide, I believe, has earned us this recognition," said Pierre Boulet, CEO of Novares.
About Novares
Mecaplast – Key Plastics rebranded as Novares on September 19th, 2017.
Headquartered in France, Novares is a global plastic solutions provider that designs and manufactures complex components & systems serving the future of the automotive industry. The company creates and produces cutting edge automotive parts and specializes in technical plastic injection that contributes to cleaner, lighter, more connected, user-friendly cars.
Novares provides engineering and manufacturing expertise to virtually every OEM and many Tier-1 companies in the automotive market. Novares' 2017 revenues amount to €1.2 billion.
End of 2017, the group is present in 21 countries, runs 42 Manufacturing Plants, 7 Skill Centers, 5 Technical Centers and 17 Customer Service Centers, around the globe to partner with customers.