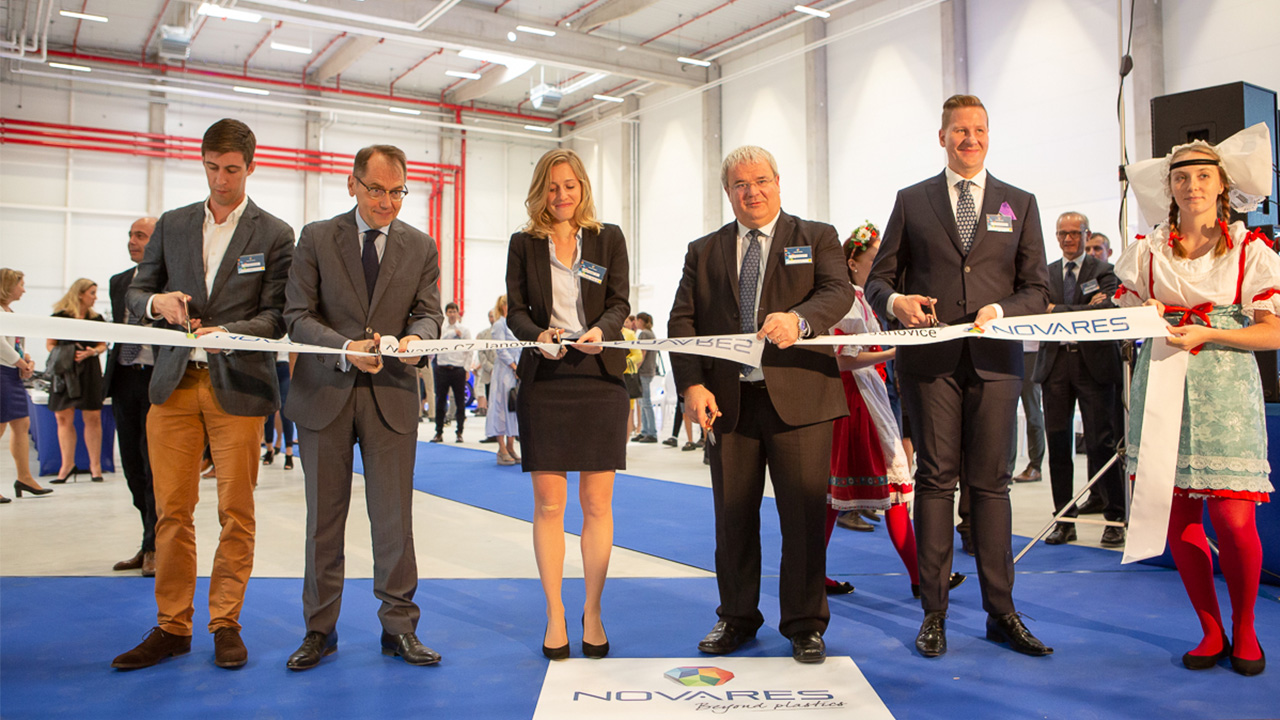 July 10, 2019
Novares Group has today officially inaugurated a new, 9,600 m² second building at its site in Janovice, Czech Republic, in the presence of Czech Officials, and France Ambassy, Customers and the international media.
The Janovice site supplies parts to automotive customers Skoda and Faurecia, and the new building will produce components for Groupe PSA, as activities are transferred from Novares' site in Zavar, Slovakia.
The factory is part of Novares' German OEMs & Tier 1 Business Unit, which supplies parts to major Europe-based and global automotive Customers. The new building houses a range of new, state-of-the-art injection molding machines and molds for plastic car part production.
The inauguration was also an opportunity for Novares to display its latest innovative technologies, in the form of its open innovation lab, the Nova Car 2 demonstration vehicle, which incorporates 25 of the company's latest innovations. The car was revealed in Paris on June 25.
The new building, begun in April 2018 and completed a year later, has increased the area of the Janovice site to 16,500 m2, with the number of employees now totaling 480 and planned to increase to 530 by the end of the year.
"The new building is a major extension to the plant, more than doubling capacity at the site, allowing us to serve new Customers using the latest industrial equipment and technologies. Janovice is a key plant in Novares' European network and an impressive showcase of our industrial strength in automotive car-part manufacturing," said Pierre Boulet, CEO of Novares.
About Novares
Novares group is a portfolio company of Equistone Partners Europe, with BPI France as second largest shareholder.
Headquartered in France, Novares is a global plastic solutions provider that designs and manufactures complex components & systems serving the future of the automotive industry. The company creates and produces cutting edge automotive solutions with technical plastic injection for cleaner, lighter, connected, cars with intelligent and intuitive interfaces for all passengers.
Novares co-develops and provides engineering and manufacturing expertise to virtually every OEM and many Tier-1 companies in the automotive market. Following MPC integration, Novares' 2019 revenues should amount to €1.4 billion.
The Group, including Novares Venture Capital participations, is present in 22 countries, runs 47 Manufacturing Plants, 8 Skill Centers, 8 Technical Centers and 17 Customer Service Centers, around the globe to partner with customers.