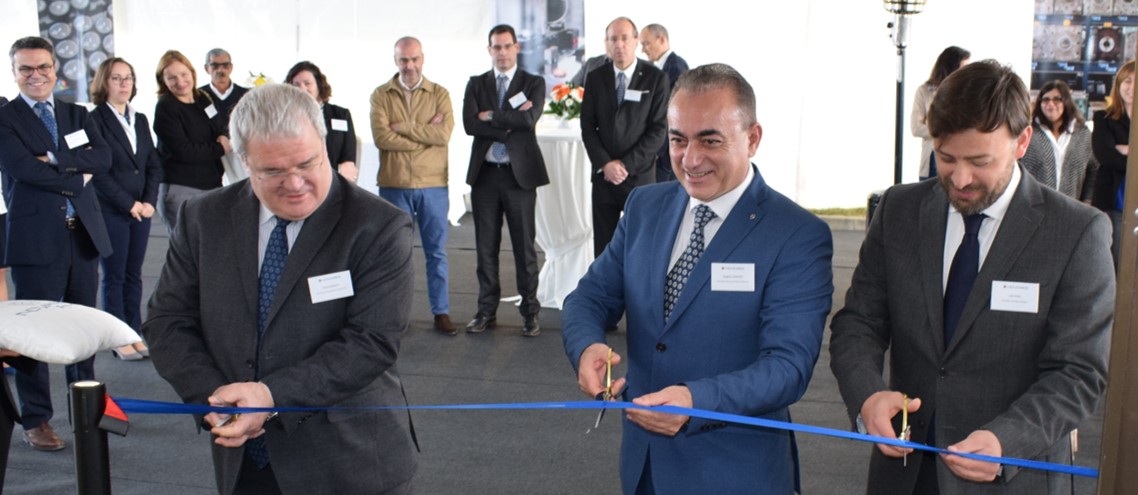 February 12, 2019
Novares has improved the layout of its production facilities at its Vendas Novas factory in Portugal in order to increase productivity at the site. The new layout conforms with the best practices and standards of the global automotive company.
The plant specializes in producing automotive mechanisms such as air vents, armrests and center console roller doors, as well as handles – both inner door openers and gas injected assist handles – for car interiors supplied to major automotive and OEM customers worldwide. The factory offers the expert injection and complex assembly capabilities required to produce such products.
The new layout has entailed significant investment in building and infrastructure works in the site's laboratories, offices and maintenance tool shop, as well as investment in new equipment, such as cooling systems for injection presses and molds and a raw material feeding system.
The factory upgrade is designed to improve product flow and allow better management of production processes, leading to better stock and labor management.
"This new layout is part of the company's global investment program to improve our factories and to ensure we can meet future challenges and deliver the operational effectiveness required by the automotive market," said Pierre Boulet, CEO of Novares.
About Novares
Mecaplast – Key Plastics rebranded as Novares on September 19th, 2017.
Novares group is a portfolio company of Equistone Partners Europe, with BPI France as second largest stakeholder.
Headquartered in France, Novares is a global plastic solutions provider that designs and manufactures complex components & systems serving the future of the automotive industry. The company creates and produces cutting edge automotive solutions with technical plastic injection that contributes to cleaner, lighter, more connected, user-friendly cars.
Novares provides engineering and manufacturing expertise to virtually every OEM and many Tier-1 companies in the automotive market. Following MPC integration, Novares' 2019 revenues should amount to €1.4 billion.
The group, including Novares Venture Capital participations, is present in 22 countries, runs 47 Manufacturing Plants, 8 Skill Centers, 7 Technical Centers and 17 Customer Service Centers, around the globe to partner with customers.