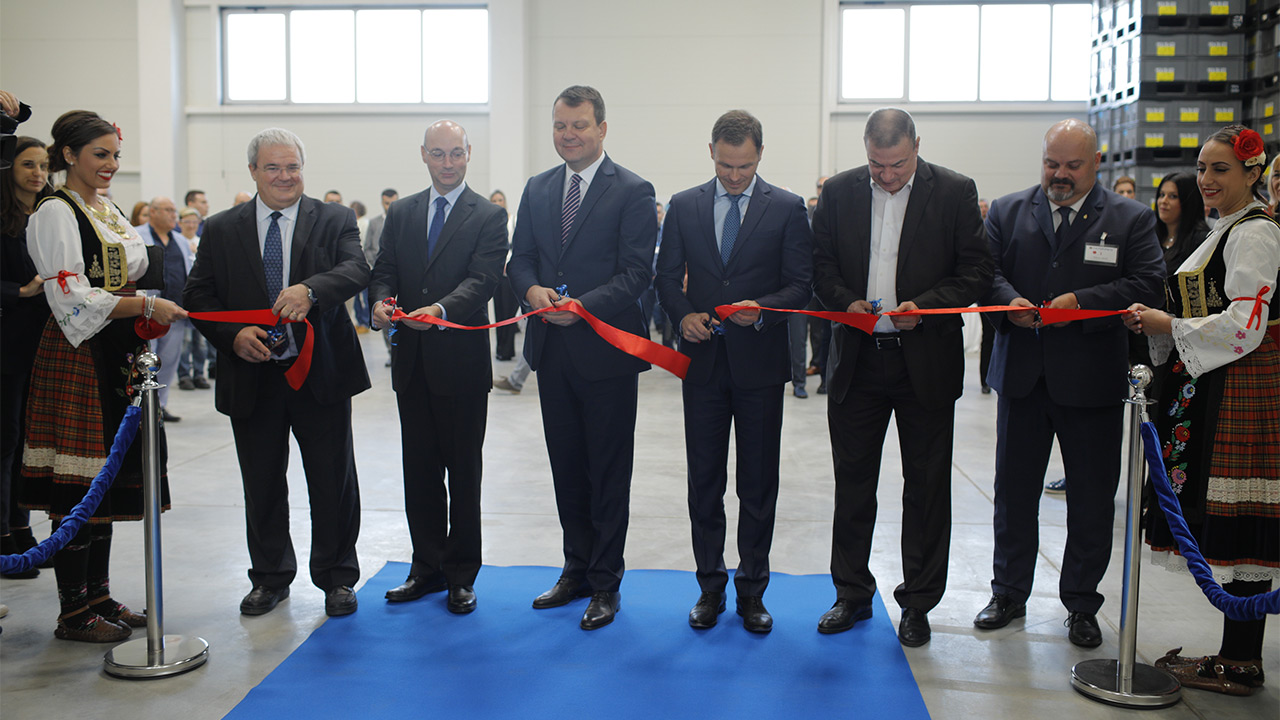 From left to right: Pierre Boulet (President and CEO of Novares), Frédéric Mondoloni (Ambassador of France in Serbia), Igor Mirovic (President of Vojvodina Province), Sinisa Mali (Minister of Finance), Goran Knezevic (Minister of Economy), Cedomir Janic (Mayor of Zrenjanin).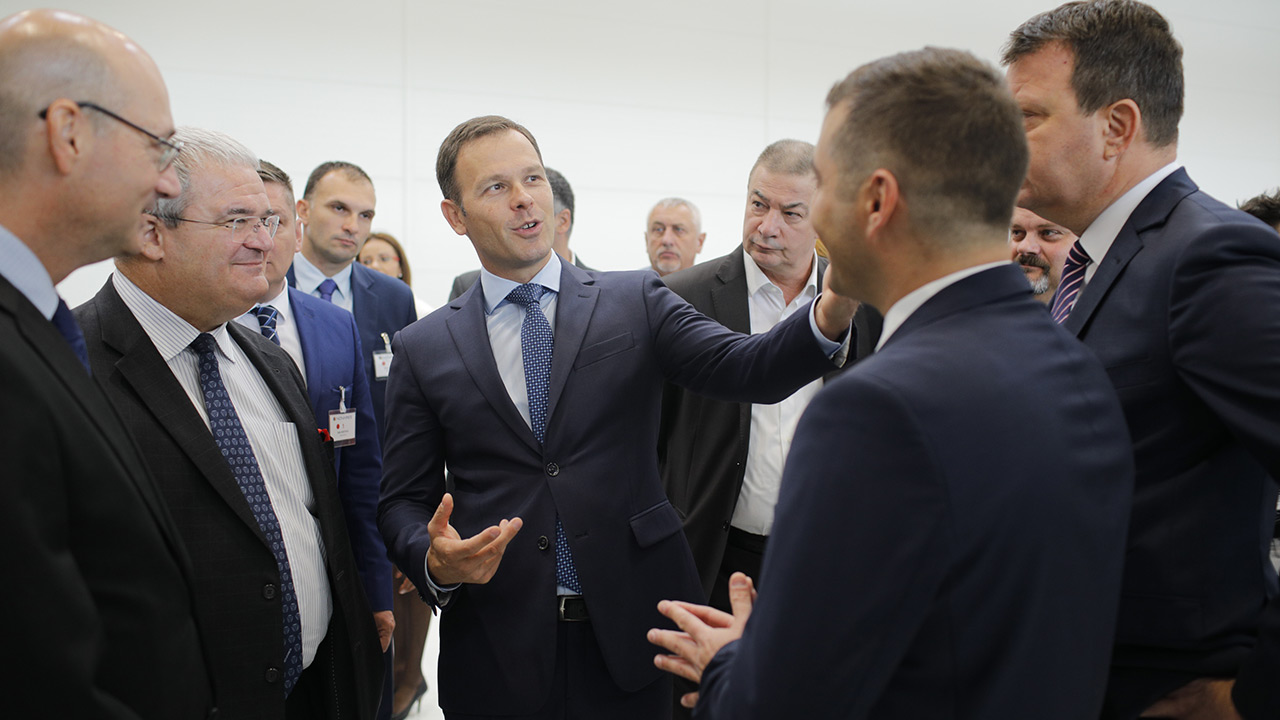 October 16, 2018
On October 16, 2018, Novares opened a new extension into its factory in Zrenjanin, Serbia, increasing the total plant area by a third, including a clean room with a capacity of 1 million parts per year.
The 3,000 m² extension to the plant has been equipped with the latest technologies and robotics, including five injection presses and a clean room containing two production lines for engine components (water outlet) within frared welding, automatic component assembly and leak testing sections.
The factory produces complex plastic components for the automotive industry: exterior and interior parts, body trims and engine parts. Novares will increase the workforce from 190 employees today to 240 in 2019.
The plant, located in the Vojvodina region in the north of Serbia, supplies components to several major customers in the area, including Fiat, PSA Group, Jaguar Land Rover, Suzuki and Dacia.
The factory, which was established in this area as part of Novares' strategy to be geographically close to its customers, has succeeded in meeting Novares' and the customers' exacting standards in quality and performance.
The 5.25-million-euro extension project has been carried out with support from the Vojodina provincial government (200,000 euros) and the Serbian government (300,000 euros).
"Zrenjanin site has proven excellent performance and quality records and this extension is a sign of our confidence in the plant and our commitment to better serving our customers in the region where they operate. Serbia is growing in importance as an automotive hub, so our increased presence in the country reflects this," said Pierre Boulet, CEO of Novares.
About Novares
Mecaplast – Key Plastics rebranded as Novares on September 19th, 2017.
Headquartered in France, Novares is a global plastic solutions provider that designs and manufactures complex components & systems serving the future of the automotive industry. The company creates and produces cutting edge automotive parts and specializes in technical plastic injection that contributes to cleaner, lighter, more connected, user-friendly cars.
Novares provides engineering and manufacturing expertise to virtually every OEM and many Tier-1 companies in the automotive market. Novares' 2017 revenues amount to €1.2 billion.
End of 2017, the group is present in 21 countries, runs 42 Manufacturing Plants, 7 Skill Centers, 5 Technical Centers and 17 Customer Service Centers, around the globe to partner with customers.