Global plastic parts provider for the automotive industry, Novares, and AMBA Arts & Métiers Business Angels celebrated their partnership during a visit to the Group Skill Center based in Lens.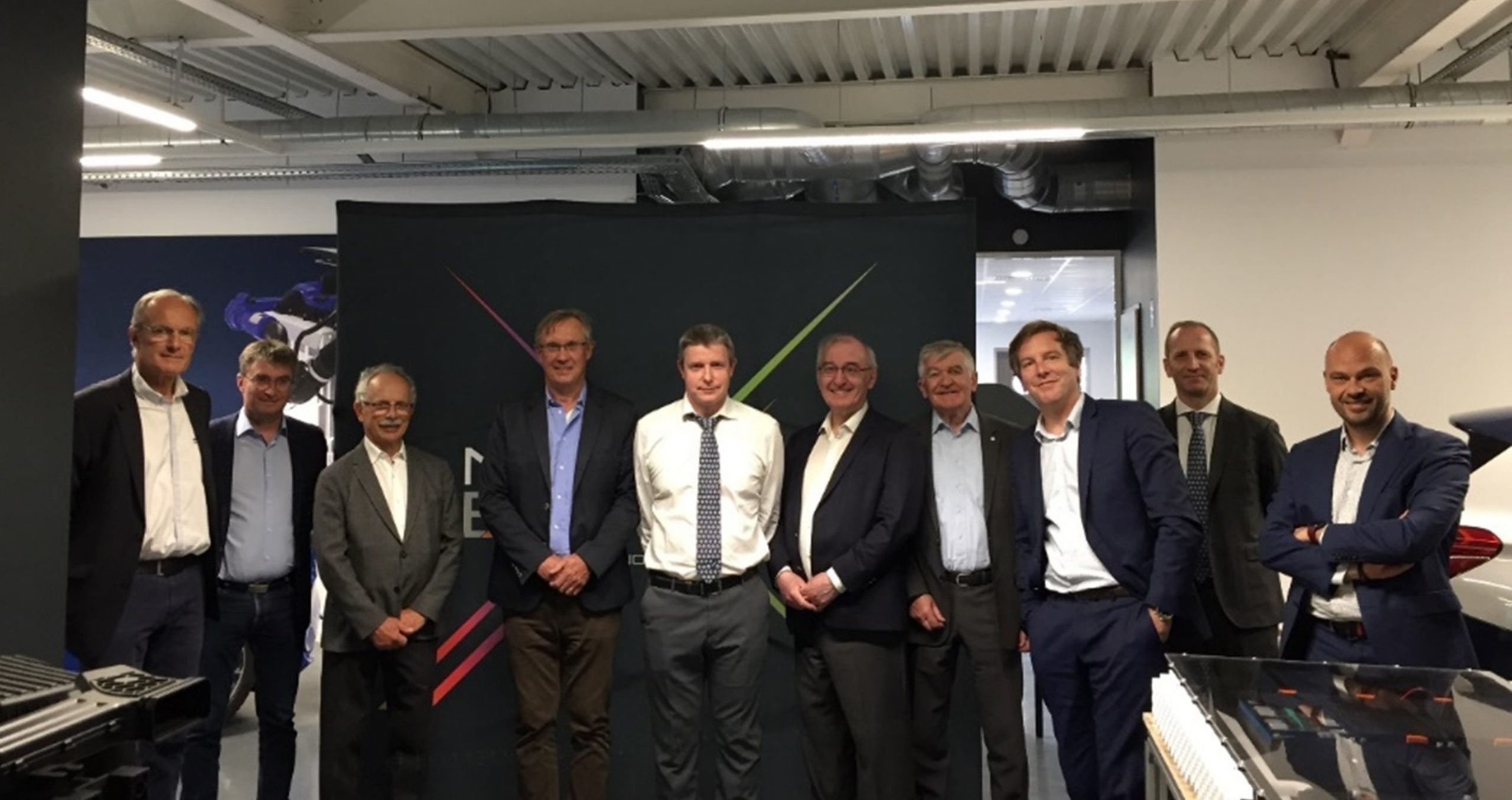 From left to right: Jean-Luc Bardet, Member of AMBA Hauts de France – Arnaud Villiers d'Arbouet, Director of MECAWARE –
Michel Safir, Member of AMBA Île de France – Philippe Szydlowski, Member of AMBA Île de France –
Vincent Maintier, Director of Novares Lens Skill Center  –  Pierre Tarissi, Member of AMBA Île de France –
Gérard Lévêque, President of AMBA – Pierre-Oliver Beck, Vice-President of Novares M&A Venture Capital  –
Luc Dornier, Senior Vice President of Novares Group Product Development
and Vincent Ricco, Director of Novares Group Innovation 
On 4 May 2022, the AMBA and NOVARES teams met at the Lens site to discuss the evolution of their partnership and took the opportunity to visit the facilities implemented at the Skill Center, particularly the test labs.
The Novares Group Engineers presented all of the pragmatic innovations developed in the NovaCar eXperience open lab and thus talked about the future collaboration opportunities with Business Angels.
Arnaud Villers d'Arbouet, CEO of the start-up Mecaware, presented to our teams his battery recycling activity and outlooks, as well as the challenges that start-up managers face on a daily basis.
Lastly, AMBA relocated its monthly IDF plenary pitch session to Lens with presentations from 4 start-ups and some thirty people connected remotely, allowing our teams to attend the event.
About Novares
Novares group is a portfolio company of Equistone Partners Europe, with Bpifrance as second largest shareholder.
Headquartered in France, Novares is a global plastic solutions provider that designs and manufactures complex components & systems serving the future of the automotive industry. The company creates and produces cutting edge automotive solutions with technical plastic injection for cleaner, lighter, connected cars with intelligent and intuitive interfaces for all passengers.
Novares co-develops and provides engineering and manufacturing expertise to virtually every OEM and many Tier-1 companies in the automotive market. Novares' 2021 revenues amounted to €1.1 billion.
The Group is present in 22 countries, runs 41 Manufacturing Plants, 8 Skill Centers, 8 Technical Centers and 23 Customer Service Centers, around the globe to partner with customers, with Novares being Inside one out of three vehicles worldwide.