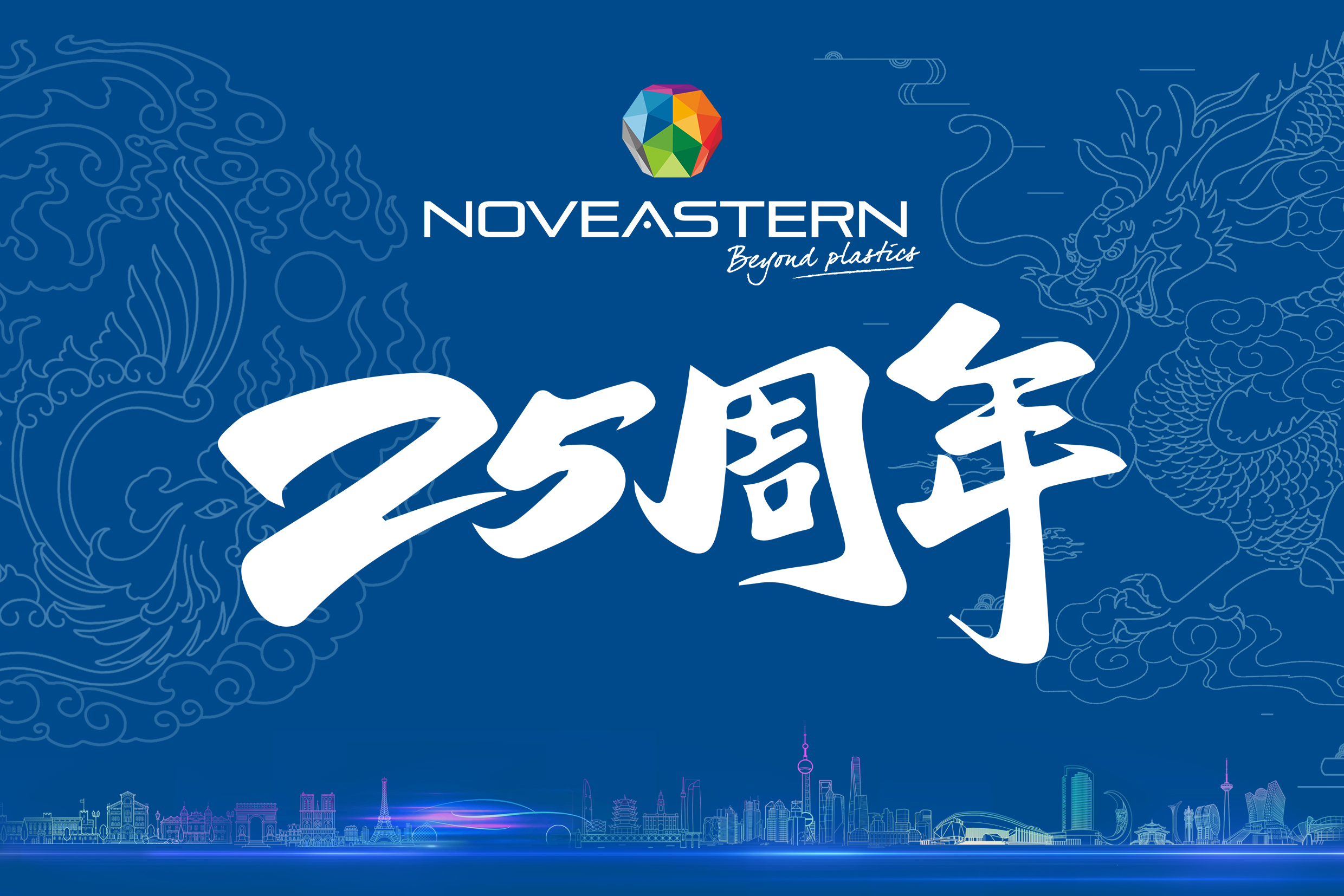 March 07th, 2023
On February 28, 2023, Noveastern, Novares international Group trademark, launched a week-long celebration for its 25th anniversary in China, holding several ceremonies at its locations.
Since 1997, when Noveastern started production in Wuhan, the company has served and contributed to the development of the Chinese automotive market.
Pierre BOULET, CEO of Novares Group, Philippe VAYSSETTES, BU President of China, François SORDET, CFO and Jean-Christophe LARAN, HR Senior Vice President were present together with their Chinese teams to mark this important milestone.
Mr. Zhaochun CHEN, Vice Mayor of Shenyang Dadong district, Mr. Min SHEN, Deputy Secretary and Town mayor of Chuansha New town, Ms. Renee GUO, Interior Purchasing Manager of BMW Brilliance Automotive Company, Mr. Sun JIAJI, Senior SQE Manager of SAIC GM Norsom Motor Company and Mr. Pascal CHEN, CCI France-China Shanghai Branch Director also attended the ceremonies.
"As a complete solutions provider, Noveastern has always been committed to designing and manufacturing value-added products and complex components, using advanced injection molding technology. We have achieved a steady growth over the past 25 years in China, thanks to the hard work of our passionate Chinese team of +1,000 colleagues. Our commitment to innovation and results-driven mindset has ensured a long and profitable partnership with our Chinese customers" said Pierre BOULET, CEO of Novares Group.
Noveastern is today one of the global plastics specialist that reliably partners with the main automotive OEMs and Tier-1s, with one in three vehicles worldwide using Novares' solutions. The Group has a balanced customer portfolio with Top 15 brands and offers various product lines in China, including powertrain, bezels & clusters, air vents, interior & car body trim, opening systems and exterior paint & surfaces.
The company benefits from full activities in the country, from design and development to production, and rules 1 investment company, 5 manufacturing sites located in Shanghai, Shenyang, Wuhan and Yantai, as well a Skill Center in Shanghai for R&D.
Noveastern's strategy in China is to focus on body parts for Premium Brands and proven Powertrain Innovations for all Brands, while partnering with customers to build the future of the automotive industry thanks to cleaner, lighter, connected cars with intelligent and intuitive interfaces for all passengers.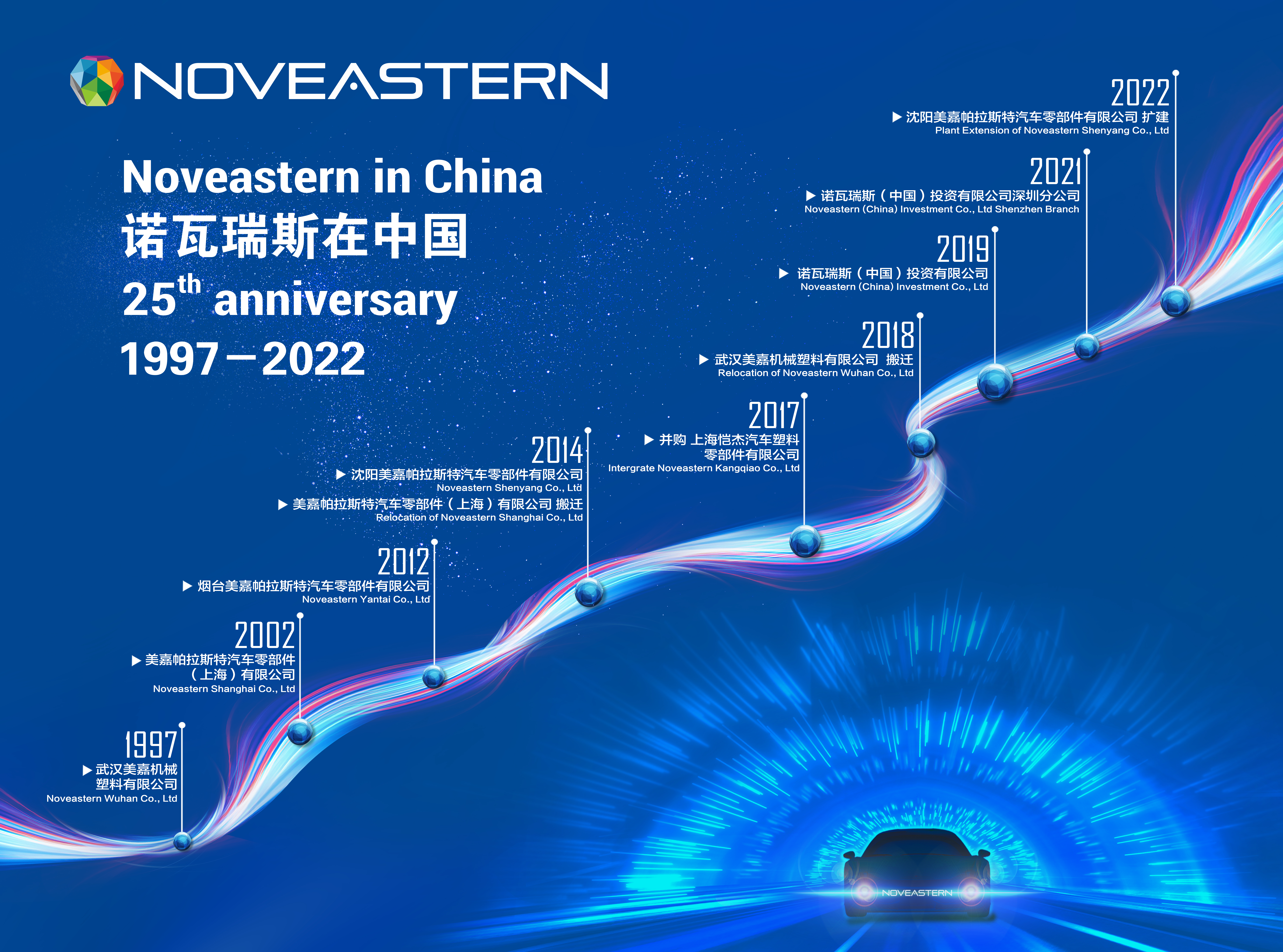 "Serving the Chinese market for 25 years, we have strengthened our ability to provide products designed to enhance the comfort of Chinese drivers and passengers, by continuously improving testing and tracking to offer quality products and services, and effectively contribute to the local industry. We have recently obtained an innovation patent for a cooling system for electric vehicles, which is the successful result of our R&D Chinese teams." said Philippe VAYSSETTES, BU President of China.
In recent years, Noveastern has continued to increase its investment in China to fulfil its commitment to the country. 2022 saw the start of the expansion of Shenyang factory, which is now in rapid progress with the support of local authorities and customers. Adding 7,367 sqm, Shenyang manufacturing site now reaches 17,000 sqm, expanding the total floor space to 26,000 square meters and increasing its production capacity by 15 new production lines.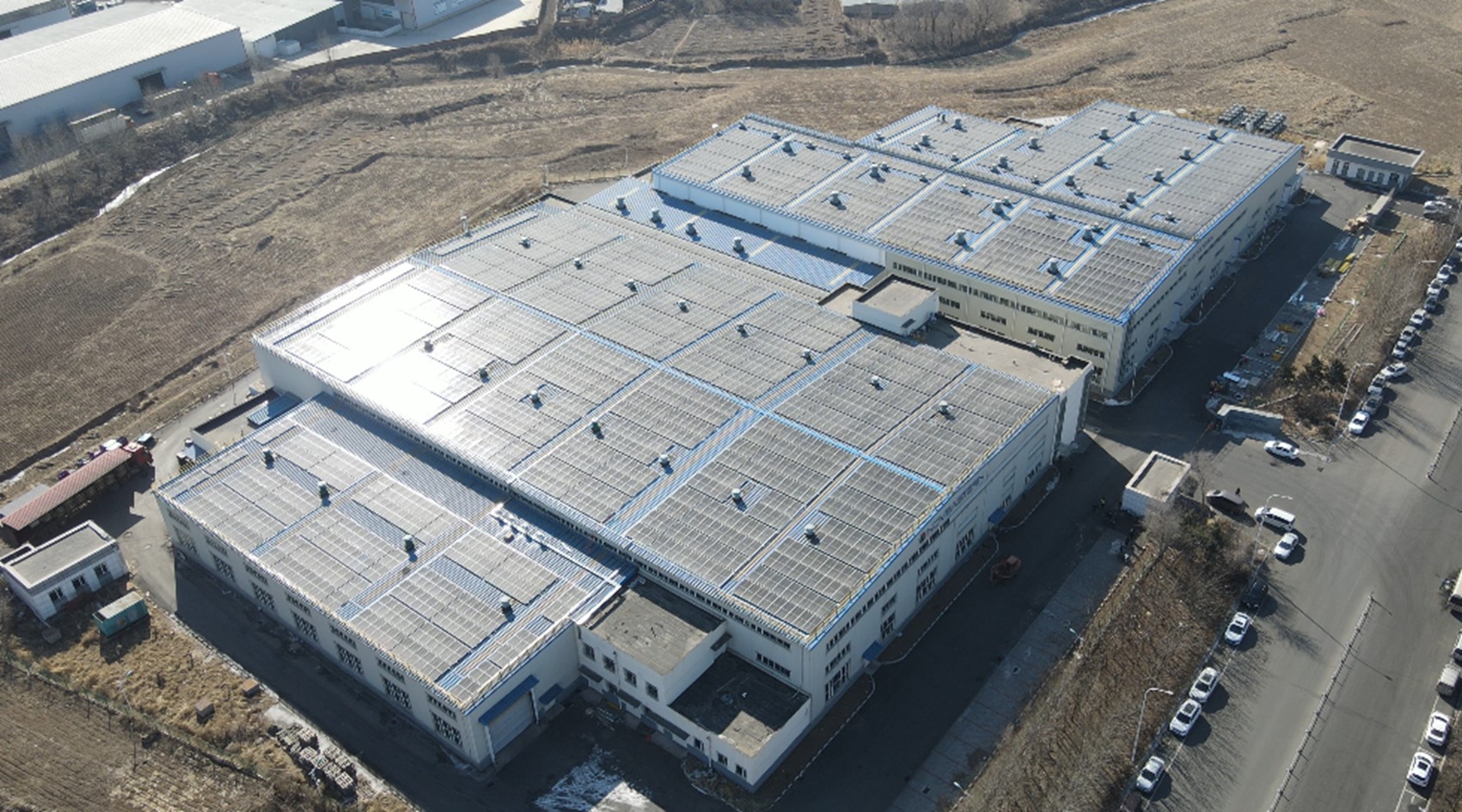 About Noveastern
Novares group is a portfolio company of Equistone Partners Europe, with Bpifrance as second largest shareholder.
Headquartered in France, Novares is a global plastic solutions provider that designs and manufactures complex components & systems serving the future of the automotive industry. The company creates and produces cutting edge automotive solutions with technical plastic injection for cleaner, lighter, connected cars with intelligent and intuitive interfaces for all passengers.
Novares co-develops and provides engineering and manufacturing expertise to virtually every OEM and many Tier-1 companies in the automotive market.
Novares being Inside one out of three vehicles produced worldwide, through revenues amounted to €1.2 billion in 2022, thanks to its presence in 22 countries, runs 40 Manufacturing Plants, 8 Skill Centers, 7 Technical Centers and 20 Customer Service Centers, around the globe to partner with customers.