Our solutions
We never stop inventing
Our world is about listening to customers' needs, anticipating key trends producing unique components and systems to match. We are always reinventing ourselves because we are driven by automotive passion.
INNOVATION & VALUE CREATION
Novares is at the forefront of R&D. 5,4% annual turnover in R&D. We have 750 engineers & technicians all around the world that contribute to this success. Our philosophy is "without innovation, there is no automotive future".
As a leading auto supplier, producing plastic components and systems are a real advantage in today's marketplace where the focus is to reduce vehicle weight and therefore its consumption. We see, automotive players in the near future, increasing the need for global supplier partners. The automotive market is dynamic and growing approximately 2% annually, worth €39Bn. By 2023, 107.4 million units of light vehicles will be produced. This a clear opportunity for Novares to grow using our strengths.
Innovation strike force
Novares focuses two thirds of innovation related projects to the reduction of carbon dioxide emissions and reduction of vehicles. Our innovation focus is aligned with industry megatrends (listed below). Our capacity to produce quality products is reinforced by continuous testing and trails process (4 labs, an acoustic centre) and this guarantees customers' all the latest techniques. In addition, we've mastered our designs and engineering through computer-aided programs such as CAE (Computer-Aided Engineering) and CAD (Computer-Aided Design). We organize in-house photo typing, testing and validation capabilities. Our expertise goes from design, production, assembly through to decoration. Our design and development is in proximity with our customers' needs.
Pragmatic innovations adapted to Market trends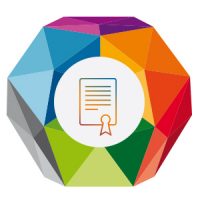 Since 1990, we have registered over 165 patents and the list continues to grow! Many of our products and systems have multiple functionalities and many new inventions that have forever impacted the customer experience in automobile world. Here are just some of our patents registered over the years.
• Acoustic solutions to reduce noise into air intake system: 4 patents, 2000.
• Oil decantation device with fixed propeller (Mecaplast is the only one company in the world on the automotive market to offer this very powerful and compact concept): Nov, 2003
• Plastic parts for laying out trunks: 7 patents, Dec, 2004
• 100% plastic oil pan. June, 2013
• Airbag retainer with soft cord (first proprietary Mecaplast retainer) April, 2011
• Plastic-textile hybrid acoustic engine cover. August, 2011
• Innovative solutions for Air Filters: 8 patents, 2011
• Oil separator with repellent media and impactor wall. Dec, 2014
• 100% Plastic heat exchanger: several patents in 2015 and 2016
• Active wheel covers, June, 2016
• Touch'n Play (a short cut panel for favorite features), 2017
New co-innovation contracts are regularly launched with our main customers. Approximately 10 co-innovation contracts have been launched, on hot topics such as:
• Hybrid plastic-textile solutions for engine mufflers
• Plastics filled with carbon fibres or new injection processes
• Thanks to these multidisciplinary and collaborative methods, Novares has achieved convincing results.
Novares has created the concept of Demo Cars to enable customers to visually see and experience the features and benefits of each innovation first hand before production is initiated.
In Feb, 2016, 24 Innovations were created and applied to the (SMT1) Nova Car 1 Demo Car.
New features included a vacuum cleaner connected to the engine, Flextrim fabric that allows the trunk space to increase, doors connected to touch pads that unlocks doors without a key…and much more.
In 2017, 26 Innovations were created and applied to the (SMT2) Nova Car 2 Demo Car.
New features included plastic components in the motor that replaced metal, rack batteries for hybrid or electric cars, and innovative trunk lighting just to name a few.
These unique designs were made to improve the "end-user experience" and the new enhancements highlighted more connectivity and diverse multi-functionalities for passengers and drivers. At our Tech Days events, customers were able to see and experience the new functionalities before production began.
The third Demo Car Nova Car #1 will be revealed end of March 2018.
Here below are some examples of our innovations.
For interiors
New trunk lighting systems, unique lighting for interior pillars, and modular consoles and more could be seen.
For exteriors
Active and personalized wheel covers, unique spoilers and lock and unlock features controlled by smart phones were just a few new functionalities shown.