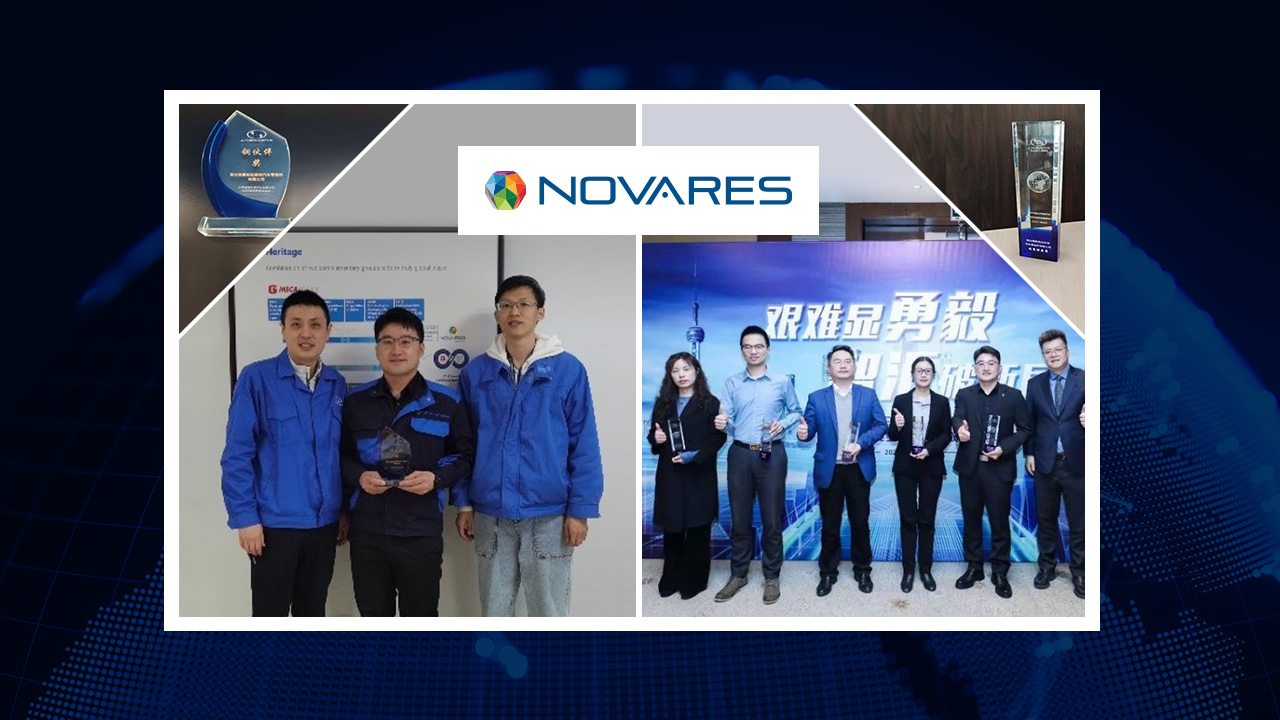 April 1, 2021
Novares' site in Yantai, China, has received two major awards for customer service and quality performance from car manufacturer SAIC-GM in China.
The first award, received on February 20th, was the Copper Partner Award, which recognizes Novares' performance in delivering components of high quality.
The second award, received on March 19th at a ceremony organized by SAIC-GM in Shanghai, was the Annual Excellent Supplier Award, making Novares its supplier of the year.
The Novares site at Yantai is a specialist of Interior Trims, Air Vents and Engine parts and delivers around 3.38 million parts to SAIC-GM per year. This is the third time the site has received the Copper Partner Award and the fourth time it has won the Annual Excellent Supplier Award.
"Novares in Yantai has achieved a consistent high-quality and customer-focused performance for its major customer SAIC-GM in the country. It confirms that our strategy of working closely with our customers, where they are located, and focusing on continuous improvement, is the correct one. China is a significant market for us, and Yantai is an exemplary site, not just in China, but globally," said Pierre Boulet, Novares CEO.
About Novares
Novares group is a portfolio company of Equistone Partners Europe, with BPI France as second largest shareholder.
Headquartered in France, Novares is a global plastic solutions provider that designs and manufactures complex components & systems serving the future of the automotive industry. The company creates and produces cutting edge automotive solutions with technical plastic injection for cleaner, lighter, connected, cars with intelligent and intuitive interfaces for all passengers.
Novares co-develops and provides engineering and manufacturing expertise to virtually every OEM and many Tier-1 companies in the automotive market. Following MPC integration, Novares' 2019 revenues amounted to €1.3 billion.
The Group is present in 23 countries, runs 42 Manufacturing Plants, 8 Skill Centers, 8 Technical Centers and 23 Customer Service Centers, around the globe to partner with customers.