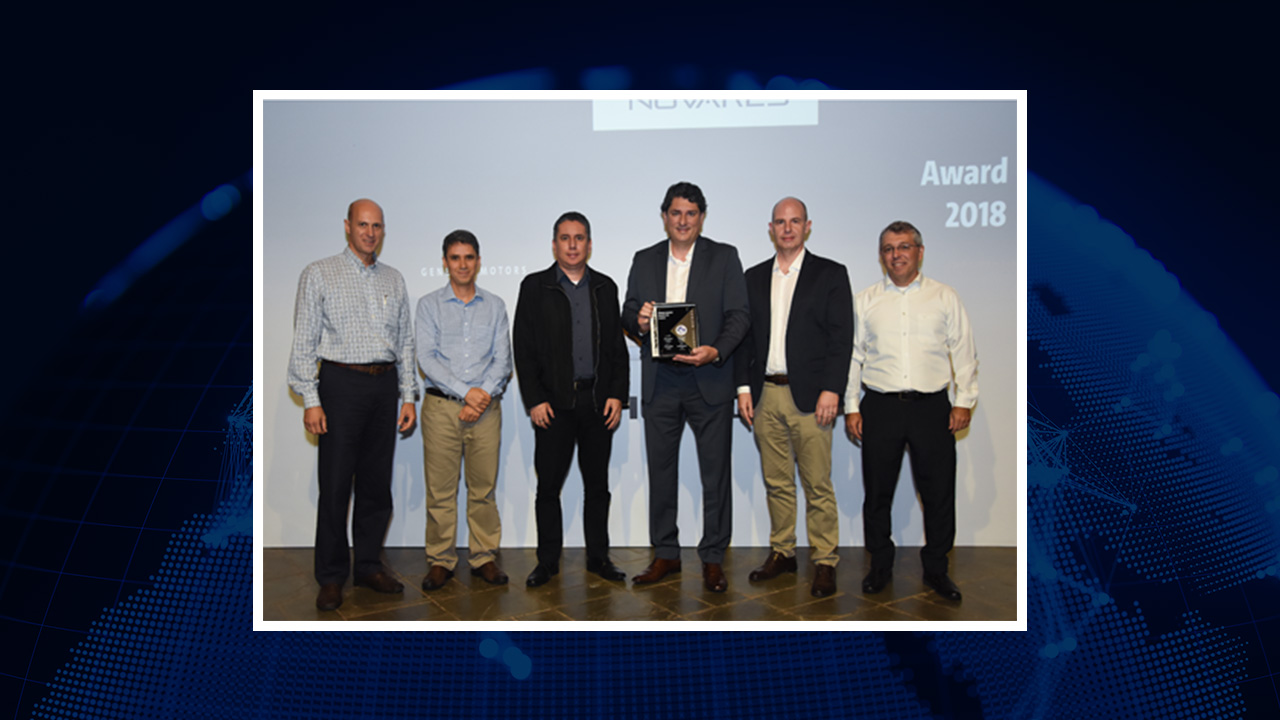 January 14, 2020
Novares Group's São Paulo site in Brazil has received, end of 2019, a GM (General Motors) 2018 Supplier Quality Award, in recognition of its exceptional quality performance.
At an event celebrating on November 28th 45 years of GM's Cruz Alta facility in Brazil, Rogerio Bittar, São Paulo Plant Director, and Cesar Aires, Business Manager, accepted GM supplier quality award on behalf of Novares.
Since 2013, the São Paulo site has produced a 'beauty cover' part for GM's S10 light truck, which it supplies to GM plants in Brazil and Thailand. In 2018, Novares achieved an outstanding quality performance of zero defects in all parts delivered.
The award recognizes the great efforts made at the site to adhere to the most stringent quality standards, assuring a faultless production performance.
"Our customers have exacting standards for the parts they receive from Novares. This means not only following our own robust quality procedures, but also conforming to specific customer procedures to achieve flawless production, time after time. The award for São Paulo reflects the immense efforts of the whole team to serve our customers to the best of our ability," said Pierre Boulet, CEO of Novares.
About Novares
Novares group is a portfolio company of Equistone Partners Europe, with BPI France as second largest shareholder.
Headquartered in France, Novares is a global plastic solutions provider that designs and manufactures complex components & systems serving the future of the automotive industry. The company creates and produces cutting edge automotive solutions with technical plastic injection for cleaner, lighter, connected, cars with intelligent and intuitive interfaces for all passengers.
Novares co-develops and provides engineering and manufacturing expertise to virtually every OEM and many Tier-1 companies in the automotive market. Following MPC integration, Novares' 2019 revenues should amount to €1.4 billion.
The Group is present in 23 countries, runs 45 Manufacturing Plants, 8 Skill Centers, 9 Technical Centers and 24 Customer Service Centers, around the globe to partner with customers.