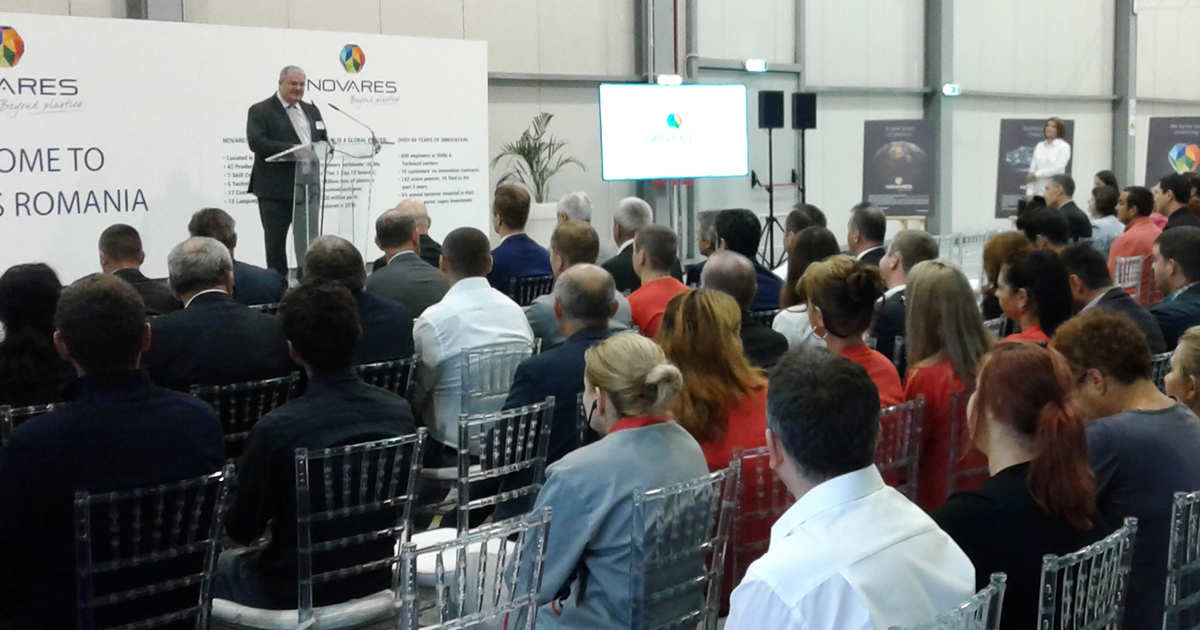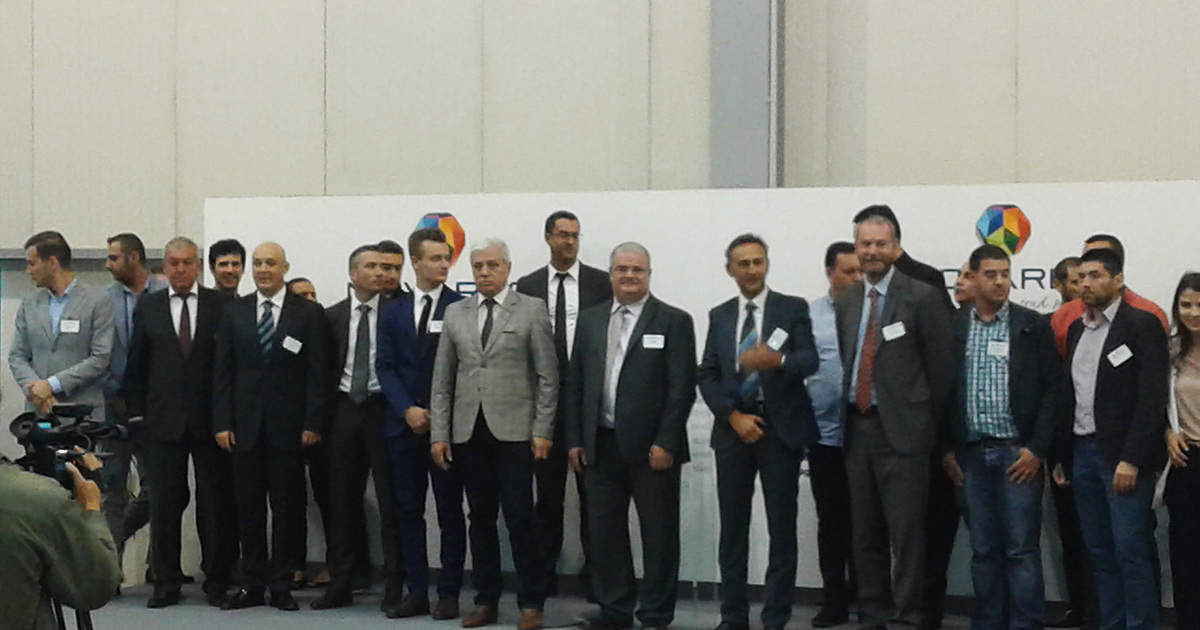 On September 21st 2017, as global plastic solutions provider, Novares opens it's first production plant in Mioveni, Romania.
Two days after Mecaplast-Key Plastics has rebranded as Novares, the group continues to pursue it's global expansion. The new Mioveni plant, located near Pitesti in Romania, confirms the company's ambitions and promise related to the global proximity offered to customers.
Specialized in the production of automotive components using plastic injection techniques, Novares commits with a "go to" strategy to stay close to its customers' production sites, to better serve them. The Group has established itself in Romania to be close to its main customer, automotive manufacturer, Dacia. The objective for this industrial site is to support the production of quality components and systems for both the Dacia Duster and Logan car models. Through this collaboration, Dacia will implement engine covers under body parts with a view to reduce C02 emissions in their mass production of cars. This is a contribution to the production of cleaner, lighter cars.
Similar to their product offering in Gebze, Turkey, the Mioveni plant is expected to produce complete solutions for customers such as air filters and automotive roof rails. In 2018, the company is planning to add a full painting line for roof bars and most likely to extend its local expertise to the additional product line of Interiors and Car Body Trims. The Mioveni plant is employing 40 employees, to increase to 80 by end of year, with an outlook of
hiring more staff to total 130 employees by 2018.
As a technical component & systems provider, multi-specialist in plastics, Novares offers car manufacturers and Tier-1s with a complete portfolio of 7 distinct product lines: Engine Components, e-Powertrain Components, Bezels & Clusters, Air Vents & Deco Trims, Interior & Car Body Trim, Handles and Exterior Paint & Surfaces. These product lines have been defined using the company's strengths and have been aligned to capture key market opportunities around the globe.
"I am pleased to see the Mioveni inauguration taking place after our new brand launch in the market. We affirm our growth strategy and expansion ambition, because we believe global proximity is what our customers' request – complete solutions for pragmatic service and more responsiveness" says Pierre Boulet, CEO of Novares.
About Novares
Mecaplast – Key Plastics rebranded as Novares on 19 September 2017.
Novares is a global plastic solutions provider that designs, manufactures complex components & systems serving the future of the automotive industry. Novares creates, produces cutting edge automotive parts, specializes in technical plastic injection that contributes to cleaner, lighter, more connected, user-friendly cars.
Novares provides engineering and manufacturing expertise to virtually every OEM and many Tier-1 companies in the automotive market. In 2016, Novares generated pro forma revenues of 1.2 billion euros¹.
Headquartered in France, Novares is present in 21 countries, runs 42 manufacturing plants, 7 Skill centers, 5 Technical centers, 17 customer service centers, around the globe to partner with customers.
¹Pro forma financial information of Novares including the acquisition of Key Plastics, IFRS.