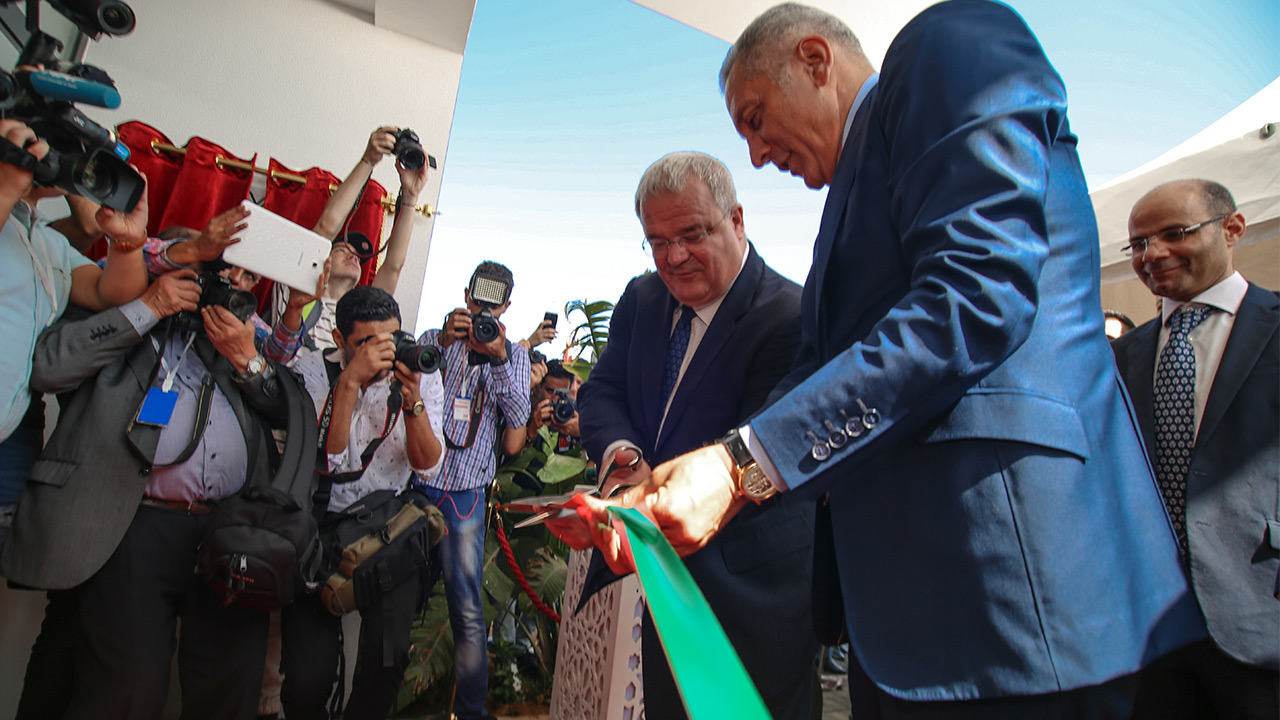 Moulay Hafid Elalamy, Moroccan Minister of the Industry, Commerce, Investment and Digital Economy and Pierre Boulet, Novares CEO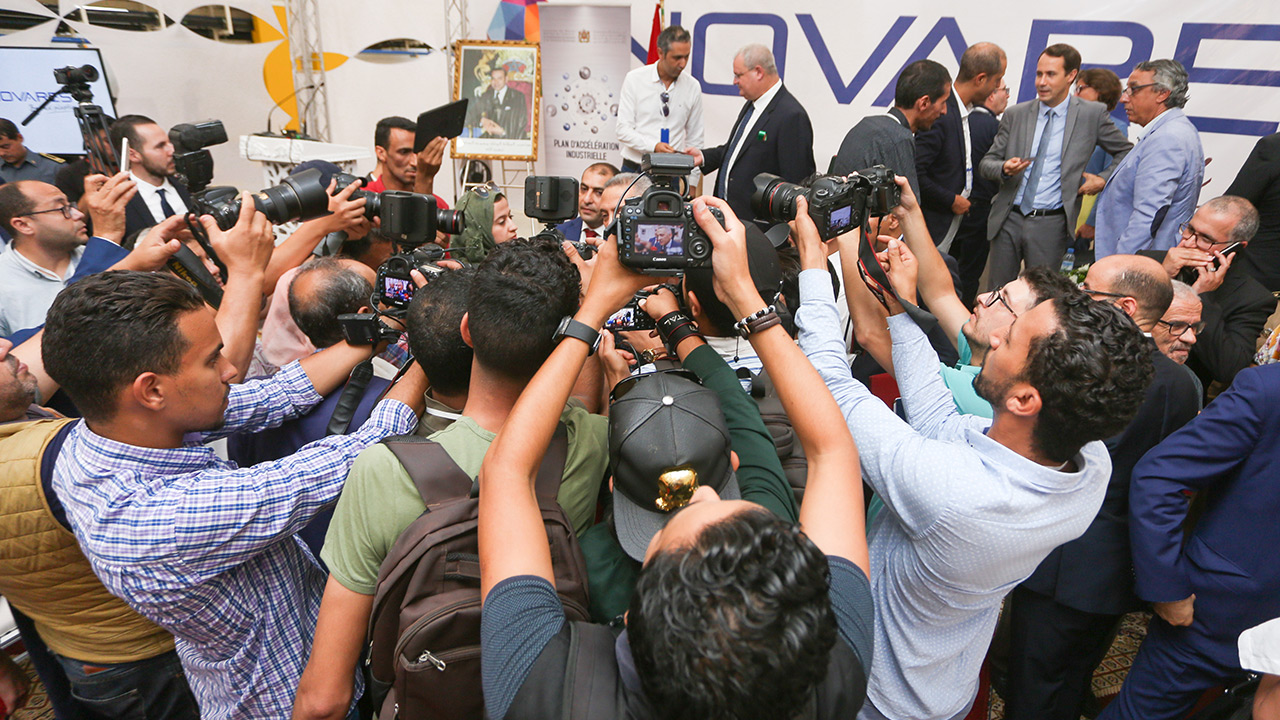 September 19, 2018
On September 19, 2018, Novares opened its first production plant in North Africa, in Kenitra, Morocco.
The move is part of Novares' global expansion, coming just one year after Mecaplast-Key Plastics rebranded as Novares and following the opening of new plants in Mioveni, Romania and Chihuahua, Mexico. First Novares plant in North Africa, the new factory is in Kenitra, Morocco only 15 km from the newly-opened PSA facility and close to the Renault facility in Tangier, confirming Novares' commitment to offer global proximity to its customers.
Novares could rely on the European Bank for Reconstruction and Development (EBRD) who granted a loan for the construction of the building, new equipment and machinery. This is in line with the EBRD strategy to support actively the automotive sector in Morocco.
This new 10700 m² facility, equipped with a painting zone with a clean room and a clear coat application line, is producing complete solutions for automotive customers using plastic injection and clear coattechniques. The components and systems produced will be engine components such as air filters and acoustic covers, along with exterior parts such as pillars, mudguards, roof bars and under covers and interior parts such as Instrument Panels components.
The Novares Kenitra plant currently employs 70 employees, with plans to increase that number to 140 in 2019, and up to a total of 225 employees by 2020. The targeted turnover of this Moroccan subsidiary will represent approximately 3% of the Novares global turnover.
Moulay Hafid Elalamy, the Moroccan Minister of Industry, Commerce, Investment and the Digital Economy, underline that "this investment, which contributes to the development of the plastic injection industry for the automobile sector, involves a complete chain, from plastic injection to the delivery of the finished product. It is thus in line with the industrial strategy aimed at deeply strengthening the integration of the sector."
"I am pleased to see the Kenitra plant launch taking place. With this third plant opening in a year, we affirm our growth strategy and expansion ambition, because we believe global proximity is what our customers' request – complete solutions for pragmatic service and more responsiveness" says Pierre Boulet, CEO of Novares.
About Novares
Mecaplast – Key Plastics rebranded as Novares on September 19th, 2017.
Headquartered in France, Novares is a global plastic solutions provider that designs and manufactures complex components & systems serving the future of the automotive industry. The company creates and produces cutting edge automotive parts and specializes in technical plastic injection that contributes to cleaner, lighter, more connected, user-friendly cars.
Novares provides engineering and manufacturing expertise to virtually every OEM and many Tier-1 companies in the automotive market. Novares' 2017 revenues amount to €1.2 billion.
End of 2017, the group is present in 21 countries, and operates 42 Manufacturing Plants, 7 Skill Centers, 5 Technical Centers and 17 Customer Service Centers, around the globe to partner with customers.