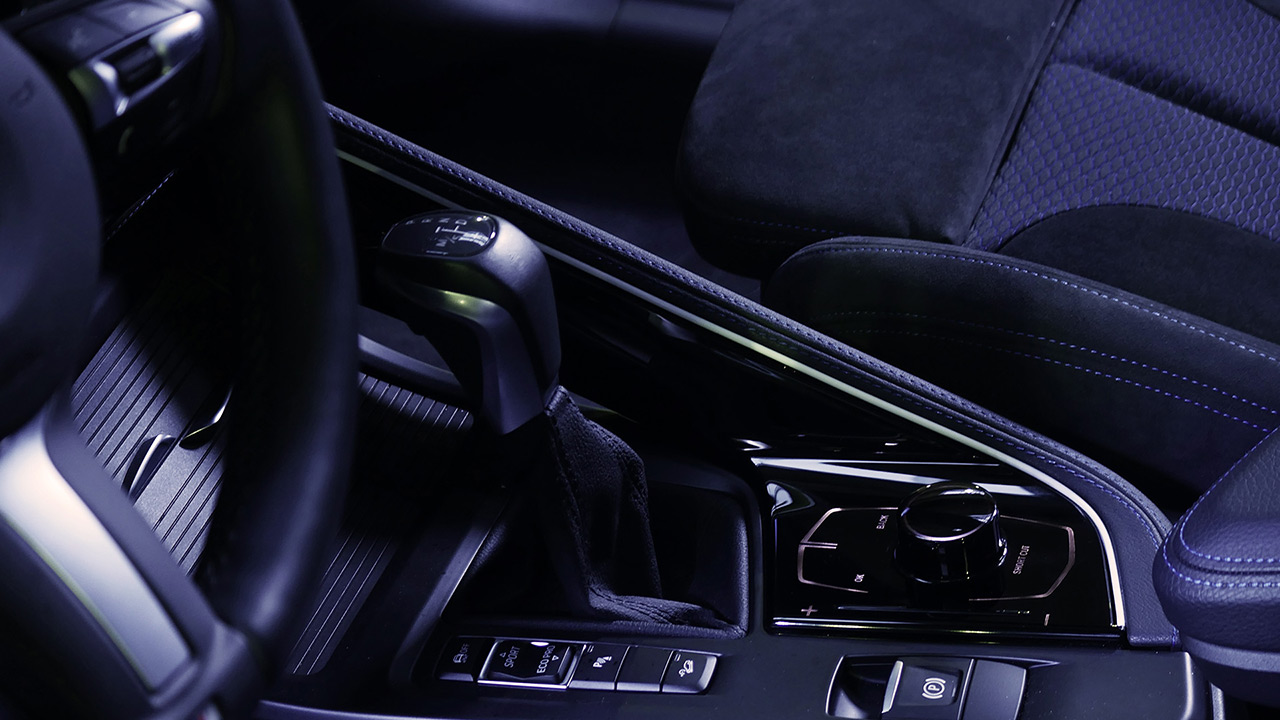 July 9, 2018
The Novares Venture Capital Fund is to invest in Actronika, a start-up specialized in the integration of haptic technology (tactile feedback) into "smart surfaces" to improve the car-user experience and add to Novares Group innovative solutions for cars.
Novares Venture Capital was created in February 2018 by the Novares Group to support Innovation and start-ups with technical expertise in fields adding value to Novares' products. Following a first investment in FlexEnable in April, Novares Venture Capital signed a Letter of Intent on June 2018 to participate in Actronika's ongoing round of funding.
Actronika is a French start-up working on disruptive HMI Technology (Human Machine Interface), adding advanced haptic technology to auditory and visual interfaces.
Novares' investment is part of the exciting partnership deal signed between the two companies in April combining Novares' expertise in designing and manufacturing automotive parts with Actronika's technology to improve HMI user experience.
Actronika's technology is already integrated in the Novares "Touch'N Feel" concept. This innovation is incorporated in the Novares demo car, Nova Car #1, which was launched at Station F, Paris, on March 26. It is a haptic touch & scroll panel that enables drivers to keep their eyes on the road while minimizing the recruitment of their attentional resources.
This investment in Plastronic solutions is part of Novares' Innovation Strategy, as well as the investment in FlexEnable which happened only a few weeks ago.
Novares also recently sponsored a major European Hackathon where start-up teams competed to build prototypes of their latest innovations, with help from Novares engineers.
Gilles Meyer, Actronika co-founder and CEO, says: "We are very excited about this deal. We will be able to take advantage of Novares' deep knowledge of plastic transformation and capacity in structural modeling and bring HD Haptics to the world of Automotive. This is just a great combination".
"The Actronika investment is illustrative of the Group's strategy of working with start-ups and new technology businesses to support Novares' innovations for clean, light, connected and autonomous cars as well as developing solutions to produce user-friendly vehicles with HMIs that improve passengers experience " declares Pierre Boulet, Novares CEO.
About Novares
Mecaplast – Key Plastics rebranded as Novares on September 19th, 2017.
Headquartered in France, Novares is a global plastic solutions provider that designs and manufactures complex components & systems serving the future of the automotive industry. The company creates and produces cutting edge automotive parts and specializes in technical plastic injection that contributes to cleaner, lighter, more connected, user-friendly cars.
Novares provides engineering and manufacturing expertise to virtually every OEM and many Tier-1 companies in the automotive market. Novares' 2017 revenues amount to €1.2 billion.
End of 2017, the group is present in 21 countries, runs 42 Manufacturing Plants, 7 Skill Centers, 5 Technical Centers and 17 Customer Service Centers, around the globe to partner with customers.