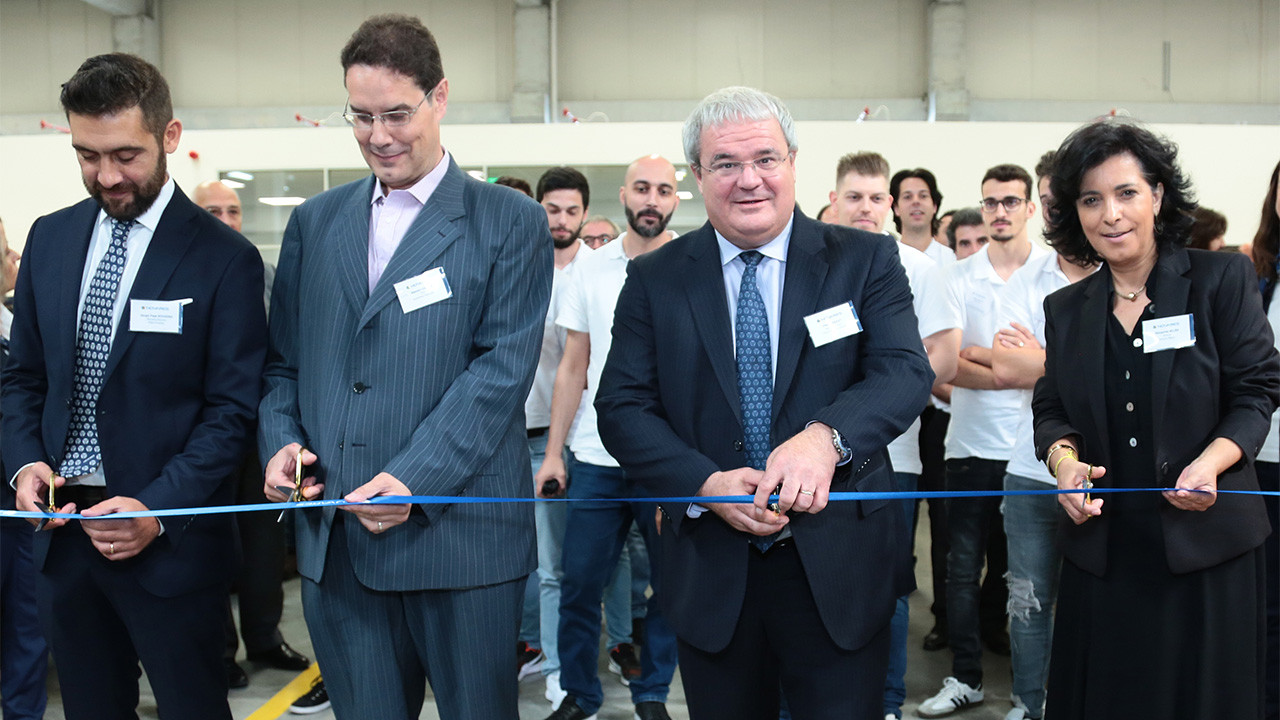 October 08, 2019
On October 8, Novares Group officially inaugurated the new factory extension at its Arouca manufacturing facility in Portugal. The ceremony was attended by French Ambassador in Portugal and Novares CEO.
The plant was extended by 1500 m² to 3,400 m² in total, to accommodate new state of the art machinery, which in terms of capacity, have increased from a maximum of 450 tons to 2,100 tons clamping force.
The extension allows the factory to apply the company's standard in terms of production flows, and better serve customer PSA at all its main plants in Europe, such as Vigo and Mangualde in Portugal, Poissy in France, Trnava in Slovakia, Kenitra in Morocco and Zaragoza in Spain.
The factory produces a range of engines, interior and exterior parts for the automotive industry, including under body covers, engine beauty covers and central consoles. Work began on the extension in September 2018 and was completed last month. The workforce will increase from the pre-extension 78 to an anticipated 100 people by the end of this year.
Speaking at the ceremony, Pierre Boulet said "The extension and the associated upgrading of the machinery brings the factory up to the best standards within Novares. It confirms both our commitment to the Arouca site and our desire to give top-class service to our customer, PSA".
About Novares
Novares group is a portfolio company of Equistone Partners Europe, with BPI France as second largest shareholder.
Headquartered in France, Novares is a global plastic solutions provider that designs and manufactures complex components & systems serving the future of the automotive industry. The company creates and produces cutting edge automotive solutions with technical plastic injection for cleaner, lighter, connected, cars with intelligent and intuitive interfaces for all passengers.
Novares co-develops and provides engineering and manufacturing expertise to virtually every OEM and many Tier-1 companies in the automotive market. Following MPC integration, Novares' 2019 revenues should amount to €1.4 billion.
The Group, including Novares Venture Capital participations, is present in 22 countries, runs 47 Manufacturing Plants, 8 Skill Centers, 8 Technical Centers and 17 Customer Service Centers, around the globe to partner with customers.