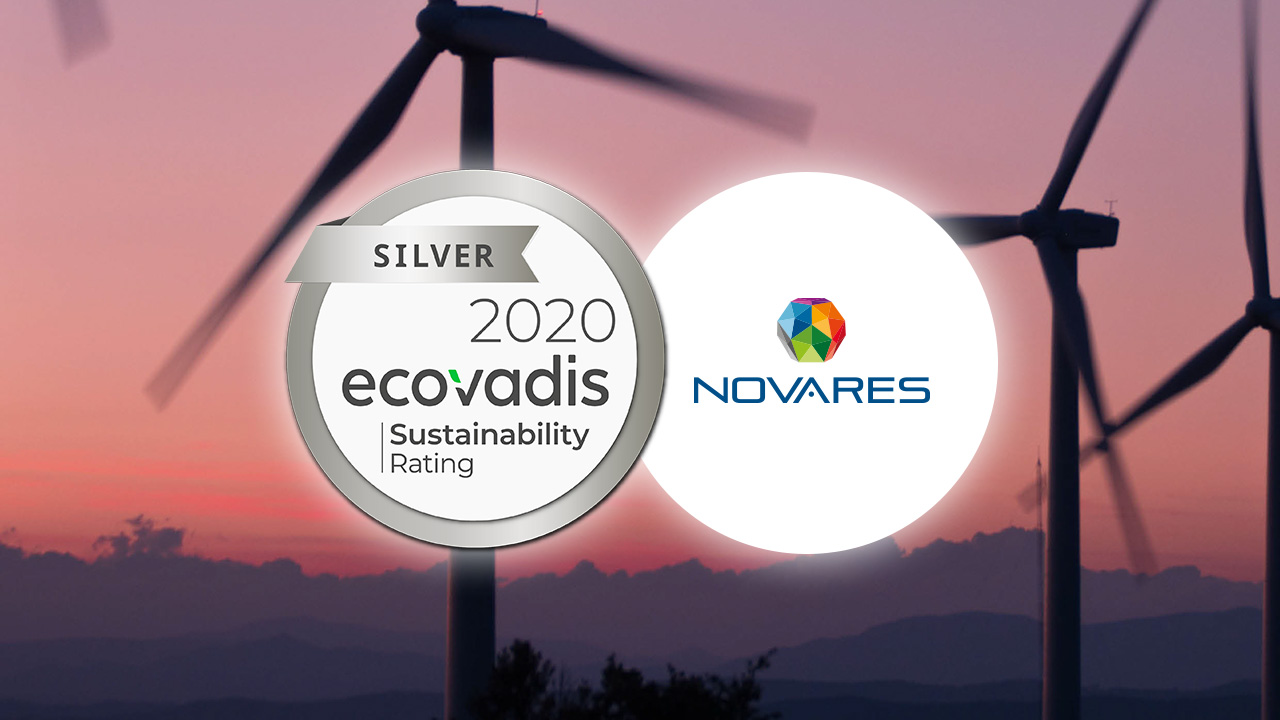 November 12, 2020
For the second year in a row, Novares has been awarded a silver medal from business sustainability rating agency EcoVadis, for its performance in corporate social responsibility (CSR). The overall rating of the company this year was 57 points, improving over last year's score by three percentage points.
The silver medal from EcoVadis equates to its management being rated in the top 25% of companies, achieving a rating score of between 54 and 65 out of 100 points on the EcoVadis rating scale. In order to win the silver medal rating, the company's business practices were evaluated against a set of fixed criteria, to ensure that all companies are judged against the same standards. Novares was rated particularly strongly for environmental and ethical practices.
Novares CEO Pierre Boulet said: "Our CSR strategy and ambition contribute to our attractiveness to all our stakeholders, including our customers, our employees and our investors. Our way of integrating ourselves into our environment, supporting our employees and managing our business underpins our operations and is a factor in our competitiveness."
About Novares
Novares group is a portfolio company of Equistone Partners Europe, with BPI France as second largest shareholder.
Headquartered in France, Novares is a global plastic solutions provider that designs and manufactures complex components & systems serving the future of the automotive industry. The company creates and produces cutting edge automotive solutions with technical plastic injection for cleaner, lighter, connected, cars with intelligent and intuitive interfaces for all  passengers.  Novares co-develops and provides engineering and manufacturing expertise to virtually every OEM and many Tier-1 companies in the automotive market. Following MPC integration, Novares' 2019 revenues amounted to €1.3 billion.
The Group is present in 23 countries, runs 43 Manufacturing Plants, 8 Skill Centers, 10 Technical Centers and 22 Customer Service Centers, around the globe to partner with customers.