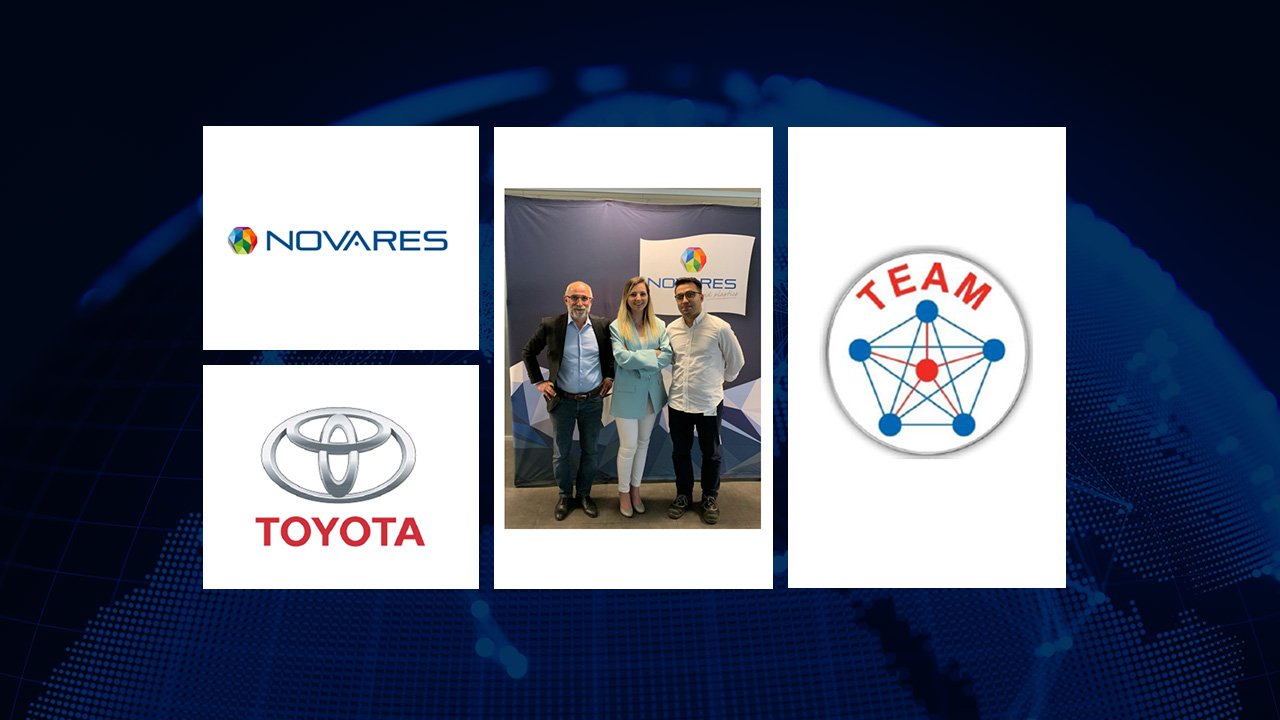 June 18, 2021
Novares' Gebze site clinched the Best Turkish Supplier Award in the M&I (Material Flow Improvement) category of the Toyota European Association of Manufacturers (TEAM) awards organized annually by Toyota Europe, this year on May 27.
TEAM brings together different Toyota suppliers into a network to problem-solve together and improve on quality and safety. Novares was singled out for praise for its improvements in plant layout, leading to greater speed and efficiency of production.
In addition, the plant has improved its quality performance, reaching Top Grade A in Toyota's pan-European quality rankings in six months, after improving its PPM score (Parts Per Million defect rate).
"We are honored to receive these accolades from Toyota. The eight-month project to improve plant layout at Gebze, coupled with the ongoing efforts to improve quality, have achieved real gains for both Novares and our customer, proving that close collaboration and the TEAM approach is beneficial for the supplier and Toyota alike," said Pierre Boulet, Novares CEO.
About Novares
Novares group is a portfolio company of Equistone Partners Europe, with BPI France as second largest shareholder.
Headquartered in France, Novares is a global plastic solutions provider that designs and manufactures complex components & systems serving the future of the automotive industry. The company creates and produces cutting edge automotive solutions with technical plastic injection for cleaner, lighter, connected, cars with intelligent and intuitive interfaces for all passengers.
Novares co-develops and provides engineering and manufacturing expertise to virtually every OEM and many Tier-1 companies in the automotive market. Novares' 2020 revenues amounted to €1 billion.
The Group is present in 23 countries, runs 42 Manufacturing Plants, 8 Skill Centers, 8 Technical Centers and 23 Customer Service Centers, around the globe to partner with customers.