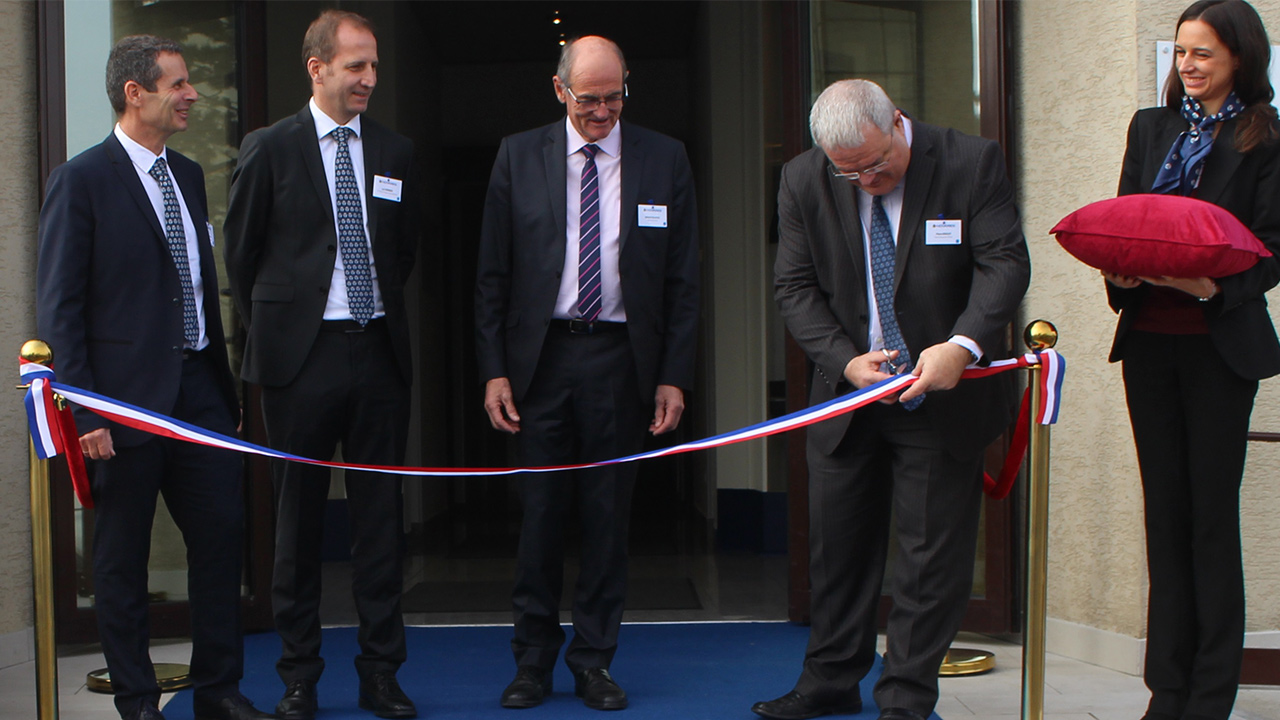 November 14, 2018
Novares' exterior parts Skill Center in Izernore, France – one of seven across the globe – was officially inaugurated today in the presence of Pierre Boulet, CEO of Novares, and the Mayor of Izernore, Michel Colettaz, after undergoing a 1-million-euro refurbishment and extension.
The 2,400 m² design office and laboratory, situated 60 km from Lyon in eastern France, incorporates a new 375 m² extension and has been equipped with the latest CAD software, laboratory equipment and a 3D printer.
The Skill Center designs complex and decorated plastic components for the automotive industry – such as roof bars containing components with high safety requirements, rear spoilers, body side molding and trim embellishers – for major European and internationalcustomers.
The Skill Center employs 85 engineers working on the development of exterior components, producing tailored parts specially designed according to customer requirements. As a result of the extension, Novares Izernore Skill Center plans to recruit another 10 highly specialized engineers at the site over the coming year.
"The investment in Izernore is testament to our commitment to providing the best solutions for our customers, using the most advanced technologies available. It is part of a global investment program that has this year seen Novares open or extend production facilities across the world in Romania, France, Mexico, Morocco, Serbia and Portugal" said Pierre Boulet, CEO of Novares.
About Novares
Mecaplast – Key Plastics rebranded as Novares on September 19th, 2017.
Headquartered in France, Novares is a global plastic solutions provider that designs and manufactures complex components & systems serving the future of the automotive industry. The company creates and produces cutting edge automotive parts and specializes in technical plastic injection that contributes to cleaner, lighter, more connected, user-friendly cars.
Novares provides engineering and manufacturing expertise to virtually every OEM and many Tier-1 companies in the automotive market. Novares' 2017 revenues amount to €1.2 billion.
End of 2017, the group is present in 21 countries, runs 42 Manufacturing Plants, 7 Skill Centers, 5 Technical Centers and 17 Customer Service Centers, around the globe to partner with customers.