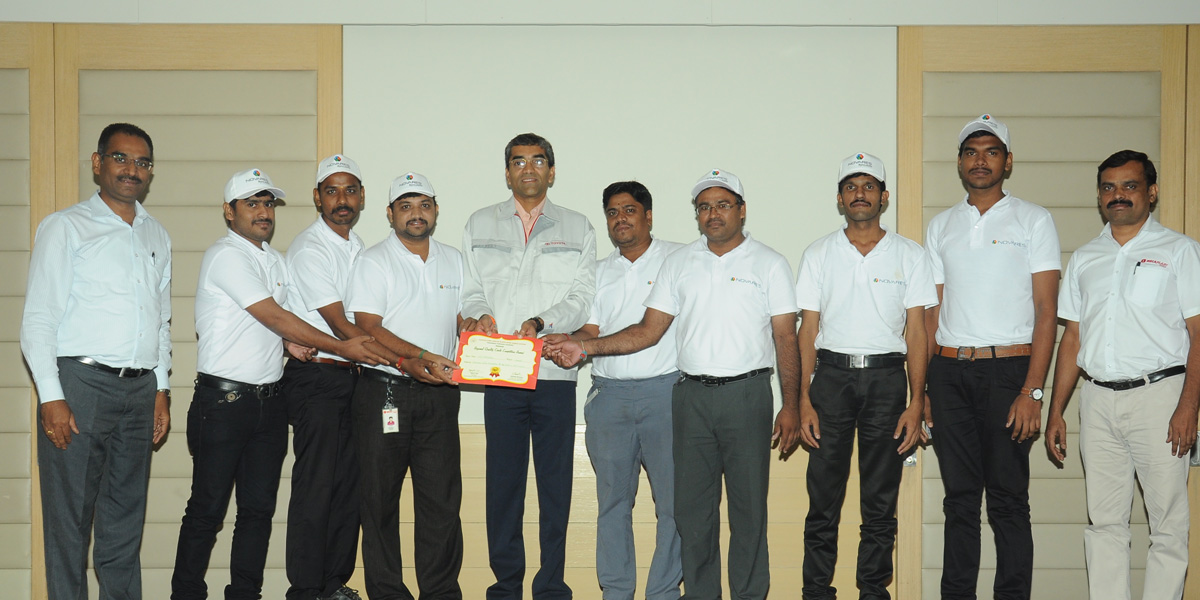 In November and December 2017, Novares Chennai facility (India) received 2 Gold Awards in both Regional & National level Quality Circle competitions, from TKSA, Toyota's association that manages suppliers' activities.
Every year, through TKSA, Toyota leads a Quality Circle Competition to promote a "quality" mindset and to share best practices among its automotive suppliers. This competition normally has 2 levels: Regional and National and includes categories such as "Quality Improvement" and "Execution" methods.In addition, an extensive audit is managed by external judges to rate their candidates. The Gold award is the highest level of recognition for quality.The award was given to Novares for the systematic improvement by using 7 Quality Control tools and the zero-defect achievement in terms of automotive part productions.
Novares Group started its production in India in 2009. Today, Chennai plant supplies high quality engine and exterior parts to global automotive manufacturers such as: Ford, Renault Nissan, Toyota, Suzuki, General Motors. Currently, Novares Chennai facility delivers a turnover of 14 million euros and has a target to achieve 20 million euros by 2020. The facility has a technical centre supporting the Group in product development.
'We arevery honoured to receive Toyota's Gold awards and we thank all the members of our team for their contribution to this success story. Every day, we strive to achieve a zero-defect production and being recognized for thesequality circle awards has made our team very proud.'said B.S. Rao, Managing Director, India.
Novares Group (formerly Mecaplast – Key Plastics) specializes in technical plastic injection for the automotive industry. The company has been in business for over 60 years, currently employs 10,000 employees around the globe and has produced 1.2 billion euros¹ in revenue (as of Dec. 2016).
About Novares
Mecaplast – Key Plastics rebranded as Novares on 19 September 2017.
Novares is a global plastic solutions provider that designs and manufactures complex components & systems serving the future of the automotive industry. Novares creates and produces cutting edge automotive parts, specializes in technical plastic injection that contributes to cleaner, lighter, more connected, user-friendly cars.
Novares provides engineering and manufacturing expertise to virtually every OEM and many Tier-1 companies in the automotive market. In 2016, Novares generated adjusted revenues of 1.2 billion euros1.
Headquartered in France, the group is present in 21 countries, runs 42 manufacturing plants, 7 Skill centers, 5 Technical centers, 17 customer service centers, around the globe to partner with customers.
¹Pro forma financial information of Novares including the acquisition of Key Plastics, IFRS.