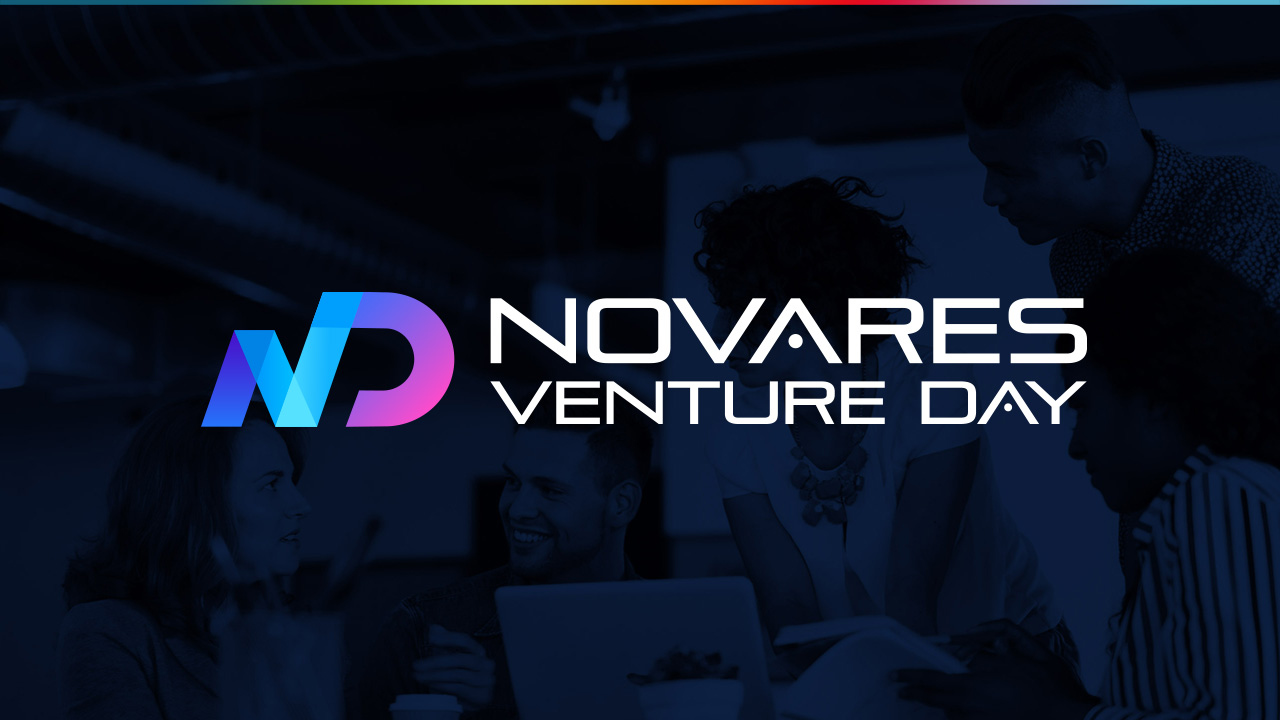 October 09, 2019
Novares Group held its first ever Venture Day in Paris on October 9, awarding three startup companies from a field of eight pitching their ideas to an expert jury. The event, at Pavillon Gabriel, was set up around 'green mobility' and was attended by key players from the investment and innovation ecosystem.
The Novares award winner, was Wiliot, an Israeli fabless semiconductor company developing passive SoC platforms for the IoT market.
The two Jury prize winners, were :
Tribosonics, a British high-tech scale-up taking sensing technologies into uncharted and valuable territories.
Lingrove, a materials and design Californian firm focused on plant based fibers and resins.
The Novares Venture day is aimed at showcasing some of the most promising international start-ups that may well become innovation partners with Novares, working together on technologies and innovations to be incorporated into the cars of the future.
The day was also the occasion to hear from key innovation experts including Novares CEO Pierre Boulet, Clara Gaymard, co-founder of Raise, Bertrand Altmeyer, co-founder of MarcelCab, and Gilles Meyer, founder of Actronika, one of Novares Venture Capital's portfolio companies.
Novares commitment to innovation is central to the company's growth strategy along with strategic acquisitions and investments. To invent the vehicle of the future, Novares relies upon 3 strategic pillars: its R&D – a 750-strong worldwide research and development team and 5,4 % turnover dedicated to innovation – the Nova Car open innovation lab and Novares Venture Capital to invest in strategic innovation partnerships and start-ups, with the aim of developing long-term partnerships. So far, the company has invested 12m euros of its fund in 4 startups and innovative companies: Flexenable, APAG CoSyst, Actronika and Quad Industries and has signed co-development partnerships with startups such as TG0. Novares latest demo car, the Nova Car 2, revealed in June 2019 in Paris is now touring the world to showcase its 25 innovations to the world leading car manufacturers in Europe, the United States and Asia.
Novares is planning two further Venture Days in the first half of 2020, one in Detroit, Michigan, US and another in Shanghai, China.
Novares CEO Pierre Boulet said: "Novares Venture Day is an exciting new initiative by the company that aims to give greater visibility to some of the most promising startups and allow them to present their initiatives to Novares and a wider audience. For us, it is a chance to better understand and evaluate the innovations and see whether there are opportunities for future cooperation and development. We are ready to invest in innovation and committed to the fast-track integration of promising ideas into our automotive offer."
About Novares
Novares group is a portfolio company of Equistone Partners Europe, with BPI France as second largest shareholder.
Headquartered in France, Novares is a global plastic solutions provider that designs and manufactures complex components & systems serving the future of the automotive industry. The company creates and produces cutting edge automotive solutions with technical plastic injection for cleaner, lighter, connected, cars with intelligent and intuitive interfaces for all passengers.
Novares co-develops and provides engineering and manufacturing expertise to virtually every OEM and many Tier-1 companies in the automotive market. Following MPC integration, Novares' 2019 revenues should amount to €1.4 billion.
The Group, including Novares Venture Capital participations, is present in 22 countries, runs 47 Manufacturing Plants, 8 Skill Centers, 8 Technical Centers and 17 Customer Service Centers, around the globe to partner with customers.