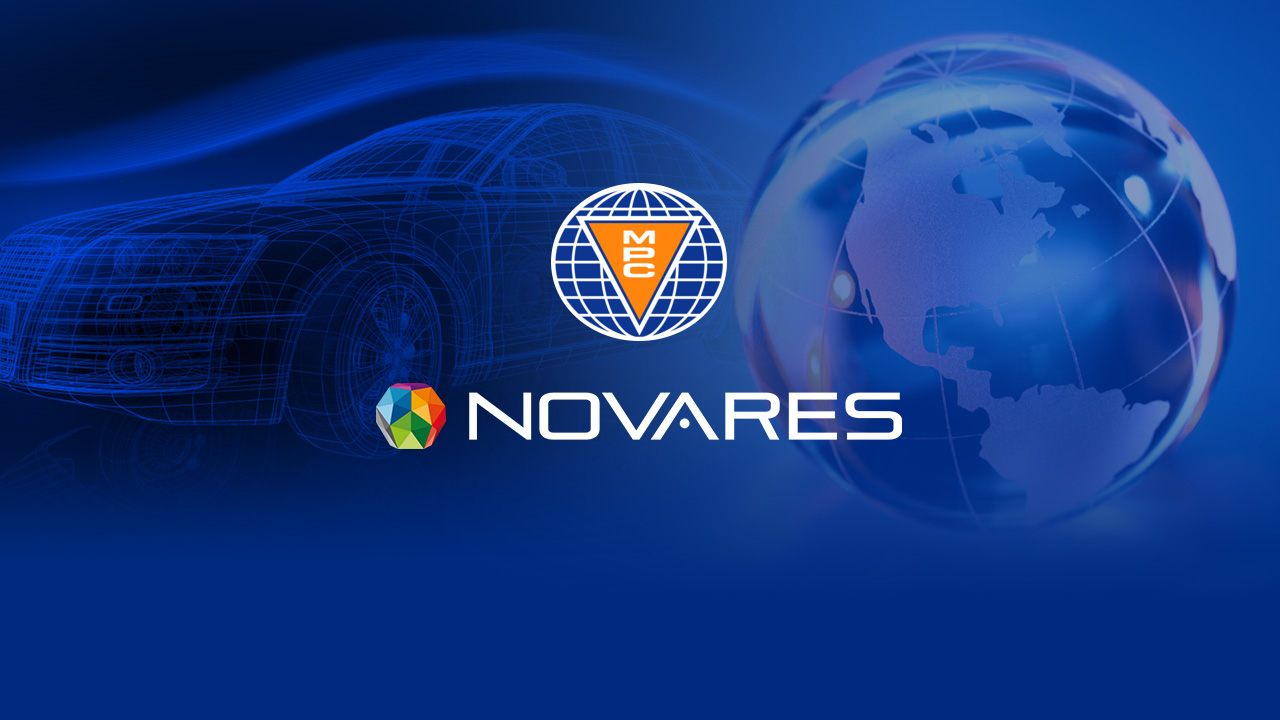 February 12, 2019
– Acquisition of $265m  turnover Miniature Precision Components (MPC) nearly doubles Novares' engine business
– Novares' powertrain business to now supply all main OEMs worldwide and to operate as a truly global actor in the engines business
Novares announces today the acquisition of US company Miniature Precision Components ("MPC"), a leading automotive sector thermoplastic company producing highly engineered plastic components and integrated modules for vehicle powertrains, reinforcing Novares' position as a truly global powertrain actor.
The acquisition of MPC, with a turnover of $265m in 2018, nearly doubles the size of Novares' engine business, giving it a critical size and a global reach to position itself amongst the top global powertrain parts suppliers.
This transaction also consolidates Novares' presence in North America, adding six manufacturing sites – five in the U.S. and one in Mexico – to the Group's eight existing sites in the region. This reinforcement of Novares' footprint in North America strengthens its commitment to remain close to its customers, allowing for joint development activities and technical support. Furthermore, MPC's attractive customer portfolio, which includes Ford, General Motors, FCA, Nissan and Toyota, ensures that the new Group will now supply powertrain parts to all major OEMs worldwide.
Beyond its deep client and footprint complementarities with Novares, MPC also brings a range of high-quality and innovative components that are used in complex, system-critical powertrain and underhood applications such as engine/transmission sealing, air/fluid management and emissions control. MPC's 3D suction blow molding and molded foam capabilities will allow Novares to develop new products and to reinforce its expertise, workforce and innovation capability in engine product engineering.
MPC, a North American market leader founded in 1972 and now counting nearly 1,600 employees, will also benefit from Novares' expertise in plastic auto parts and global footprint. It will also be able to leverage the Group's diversified customer portfolio to expand sales beyond its existing markets, primarily to European and Asian OEMs. Meanwhile, MPC's clients will benefit from Novares global integrated portfolio of 7 product lines and from its established customer proximity with its 41 production plants and technical supports.
Through this acquisition, Novares Group is reaching a revenue of €1.5bn with 47 Plants, operated by 12 000 associates in 22 countries.
Pierre Boulet, CEO of Novares, stated: "The acquisition of MPC, a leader in a fast-growing market, marks an important step for the development of Novares' powertrain business, which will now have a global reach and reinforced value-added product portfolio. It is also in line with our strategy to be an agile global partner for our customers with the ambitious goal of reaching €2bn in sales by 2020 through targeted external and internal growth operations as well as organic innovation. Novares has a proven record of successful mergers and integrations and we are all looking forward to working with the talented and highly respected teams at MPC, which already share the same Metal To Plastic DNA, our passion for technical excellence and our core values."
Vadim Yakubov, COO of MPC, commented: "We are very excited to join Novares, whose established global footprint and balanced customer portfolio will allow us to expand sales into new areas and give our clients access to Novares' extensive production and R&D capacities."
About Novares
Mecaplast – Key Plastics rebranded as Novares on September 19th, 2017.
Novares group is a portfolio company of Equistone Partners Europe, with BPI France as second largest stakeholder.
Headquartered in France, Novares is a global plastic solutions provider that designs and manufactures complex components & systems serving the future of the automotive industry. The company creates and produces cutting edge automotive solutions with technical plastic injection that contributes to cleaner, lighter, more connected, user-friendly cars.
Novares provides engineering and manufacturing expertise to virtually every OEM and many Tier-1 companies in the automotive market. Novares' 2018 revenues amount to €1.1 billion.
The group, including Novares Venture Capital participations, is present in 22 countries, runs 41 Manufacturing Plants, 7 Skill Centers, 7 Technical Centers and 17 Customer Service Centers, around the globe to partner with customers.
About MPC
MPC is a recognized leader in the design, manufacturing and assembly of highly engineered plastic components, sub-assemblies and integrated modules for global automotive vehicle manufacturers.
The Company's manufacturing facilities are positioned in the US (Wisconsin and Tennessee), and Mexico (5 in the US and 1 in Mexico).
MPC's 2017 revenues amounted to $270 million.
Advisors
M&A advisor: MP Corporate Finance (Ron Alon)
Legal advisor and legal DD: Bodman (Timothy Damschroder, Mark Peters)
Finance and tax DD: KPMG (Jos Plessers, Marc Schmidt, Katherine Chapman)
Environmental DD: ERM (Julien Famy)