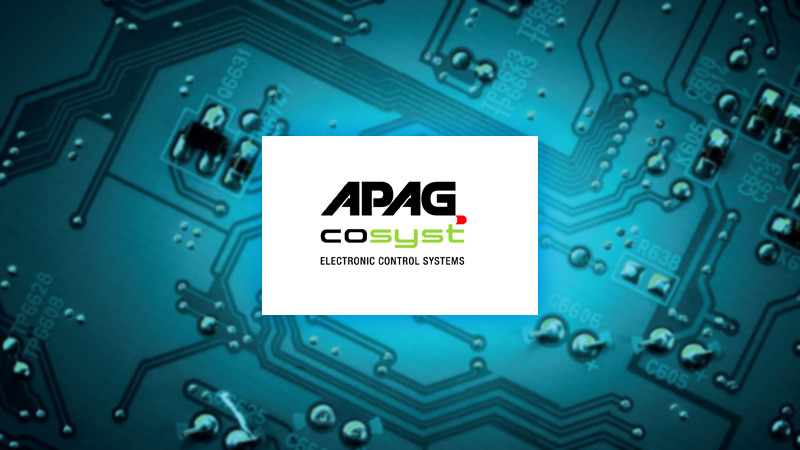 September 11, 2018
The Novares Venture Capital Fund has acquired a stake of 20% in APAG Holding AG to develop Novares innovative solutions portfolio with integrated lighting and mechatronics devices and improve the car-user experience.
Novares Venture Capital was created in February 2018 by the Novares Group to support innovation and start-ups with technical expertise in fields adding value to Novares' products such as plastronics and mechatronics.
Novares Venture Capital acquires a stake of 20% in APAG Holding AG after a first investment in April in FlexEnable, specialized in the development of glass-free flexible displays, and a Letter of Intent in June to participate to Actronika's ongoing roundtable. Actronika specializes in the integration of haptic technology into smart surfaces.
APAG-CoSyst is an innovative Swiss company that designs, develops, and produces electronic control units (ECUs) and LED-based lighting modules. The focus functions for APAG-CoSyst's products are actuator control, sensor data processing, multi-function gateways, exterior accent lighting, and small interior peripheral functional and aesthetic lighting.
Novares Venture Capital's equity injection, via an issue of new shares, will be used by APAG to boost innovation and to finance its footprint extension with a new manufacturing facility in North America and an extension of its plant in the Czech Republic. Novares will have a permanent member on the APAG Board of Directors and will be part of its Innovation Committee.
In the short term, Novares' product portfolio will integrate APAG's lighting technology for complete sub-systems such as illuminated interior and exterior handles, interior trims and air vents. In the mid-term, the combination of both companies areas of expertise will lead to the development and manufacturing of controls to drive mechatronics components, such as smart surfaces, screens, cameras, sensors and actuators integrated into Novares products. For example, a possible application would be the development of controls for flexible displays and external camera systems to replace exterior mirrors.
Novares also recently sponsored a major European Hackathon where start-up teams competed to build prototypes of their latest innovations, with help from Novares engineers.
"We are excited about the opportunity to work together with Novares. This win-win construct maintains APAG-CoSyst's autonomy whilst opening doors for us to participate in, benefit from, and help bring to market Novares' innovative research into emerging and future automotive technologies. Exploratory projects have already begun. They confirm a cultural fit and common strategic direction", says Anand Kanoria, APAG-CoSyst Managing Director.
"This investment of Novares Venture Capital in APAG-CoSyst along with those in FlexEnable and Actronika, is a cornerstone of Novares' development and cooperation strategy to assemble a full range of plastronics and mechatronics technologies. This consistent pole of technological bricks allows Novares to propose to our customers complete innovative solutions connected together to produce cleaner, lighter, autonomous and user-friendly vehicles with HMIs (Human Machine Interface) that improve passengers experience", declares Pierre Boulet, Novares CEO.
The completion of the transaction will be subject to customary closing conditions including review by the relevant antitrust authorities.
About Novares
Mecaplast – Key Plastics rebranded as Novares on September 19th, 2017.
Headquartered in France, Novares is a global plastic solutions provider that designs and manufactures complex components & systems serving the future of the automotive industry. The company creates and produces cutting edge automotive parts and specializes in technical plastic injection that contributes to cleaner, lighter, more connected, user-friendly cars.
Novares provides engineering and manufacturing expertise to virtually every OEM and many Tier-1 companies in the automotive market. Novares' 2017 revenues amount to €1.2 billion.
End of 2017, the group is present in 21 countries, and operates 42 Manufacturing Plants, 7 Skill Centers, 5 Technical Centers and 17 Customer Service Centers, around the globe to partner with customers.