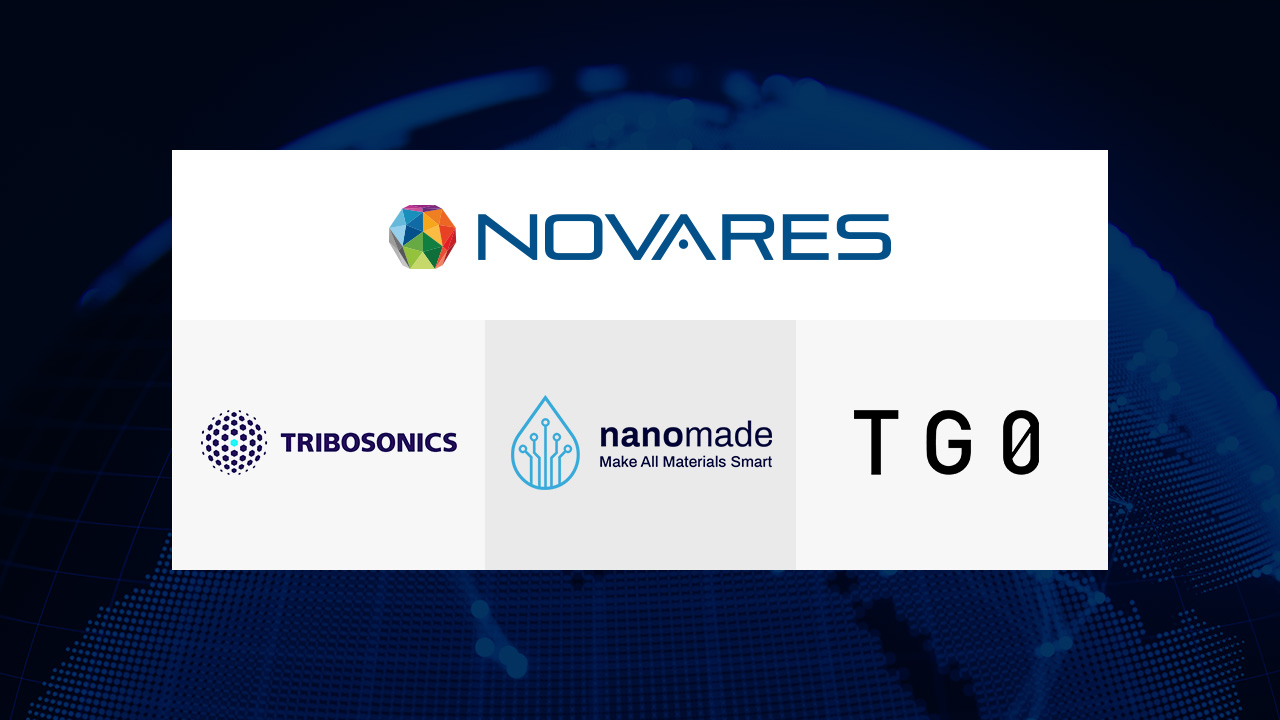 May 11, 2021
Over the past four months, Novares has signed three Joint Development Agreements with innovative start-ups in the fields of sensor technology and intuitive user interfaces.
Tribosonics, a winner at the Novares Venture Day 2019, has been collaborating for over a year with Novares on ultrasonic sensors in the powertrain to improve engine safety. The UK firm specializes in introducing new sensing technologies into established industries.
Nanomade, a French specialist in tactile sensor technology, has been working with Novares since winning the Novares prize at the Novares Venture Day 2020 on intuitive user interfaces.
TG0, a UK 3D touch technology firm, helped Novares on the Nova Car 2 demonstration vehicle, which incorporated TG0's 'Squeeze command' technology, enabling door control to be carried out using a single, multi-function control button, and has since been working with Novares on other plastic intuitive user interfaces. This is the second Joint Development Agreement signed between Novares and TG0.
The companies, along with many other start-ups, are co-operating with Novares on the next Nova Car, due to be unveiled in September, on the theme of a different kind of driver and passenger experience, with intelligent plastic components creating the car of the future. By building prototypes of new inventions and incorporating them into a working vehicle, Novares is creating the technological 'bricks' to meet the demands of its customers.
The signing of the Joint Development Agreements alongside successful collaboration and codevelopment with Tribosonics, Nanomade and TG0 illustrates the success of Novares' open innovation strategy, and follows similar agreements and investments made in previous years with other start-up and innovation companies, such as Actronika and FlexEnable.
It is also a testament to the success of the Novares Venture Day initiatives, where eight start-ups pitch to win the possibility of a partnership with Novares, which materializes into a JDA as a first step, and a possible investment by Novares Venture Capital as a second step. The third Novares Venture Day will be held with Bpifrance on 1 June 2021, in Paris, France.
Luc DORNIER, Novares Group Product Development Senior Vice President said: "These three companies have worked with Novares to produce truly exciting technologies that will change the way that drivers and passengers interact with their vehicles. The Joint Development Agreements are part of Novares' ongoing commitment to innovation in the automotive sector."
About Novares
Novares group is a portfolio company of Equistone Partners Europe, with BPI France as second largest shareholder.
Headquartered in France, Novares is a global plastic solutions provider that designs and manufactures complex components & systems serving the future of the automotive industry. The company creates and produces cutting edge automotive solutions with technical plastic injection for cleaner, lighter, connected, cars with intelligent and intuitive interfaces for all passengers.
Novares co-develops and provides engineering and manufacturing expertise to virtually every OEM and many Tier-1 companies in the automotive market. Novares' 2020 revenues amounted to €1 billion.
The Group is present in 23 countries, runs 42 Manufacturing Plants, 8 Skill Centers, 8 Technical Centers and 23 Customer Service Centers, around the globe to partner with customers.