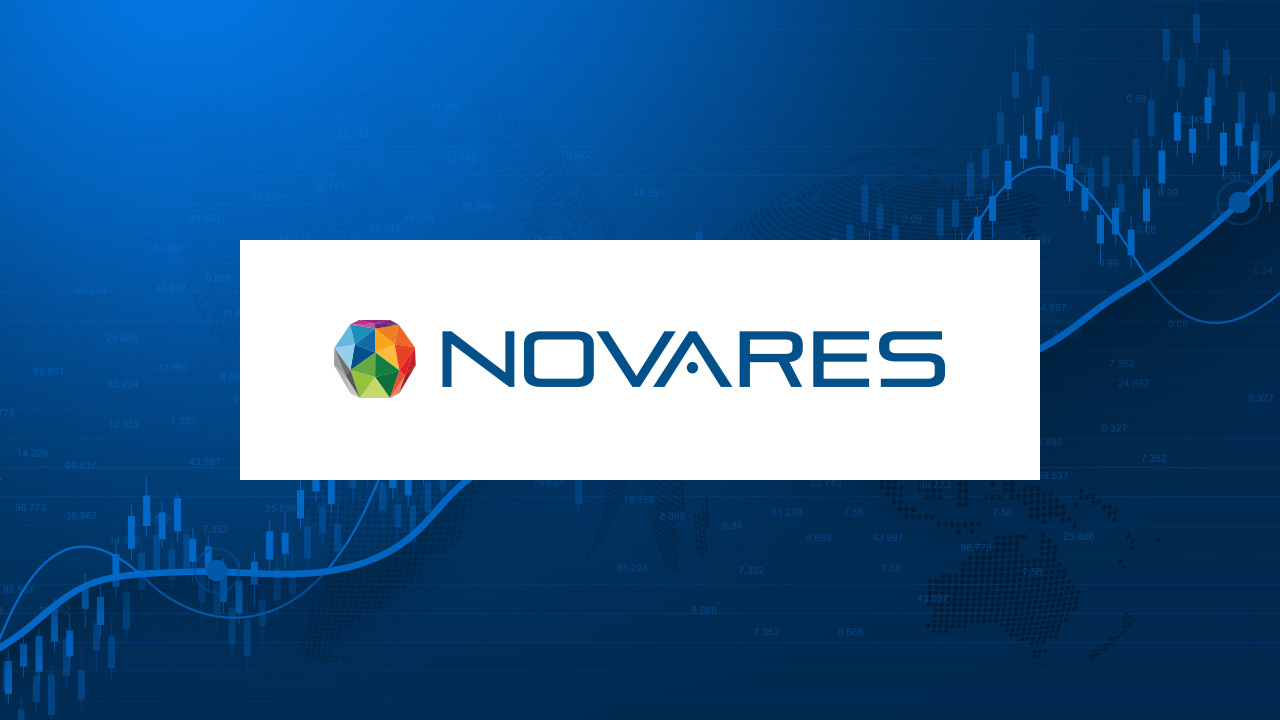 April 6, 2021
• Revenues down -19.7% from €1.3bn to €1bn
• EBITDA at €53m or 5.2% (full-year) of total sales, 10.2% in second half of 2020
• Net debt down from €403m to €204m
Novares revenues fell 19.7% to €1,017m in 2020 from €1,267m in 2019, as a result of a 16.2% automotive market drop mainly driven by the Covid-19 pandemic.
Sales dropped by 23.6% in Europe, 54% of Novares' total sales, from €713.8m to €545.0m, and by 24.6% in the Americas region (34% of Group turnover), from €456.8 to €344.3m. China, 12% of Novares' sales, held up well from €96,7m to 127,9m, or without acquisition at 92,2m dropping 4,7 %.
Most Novares locations outside China were shutdown in April-June 2020, with production sales in April down 88% versus 2019. In response to this situation and its effect on company finances, Novares negotiated with shareholders, partners and the French state to restructure its debt on May 28, 2020.
The Novares adaptation plan allowed Novares to recover and achieve its best ever financial performance in Q3 2020 and reach adjusted EBITDA of 10.2% of total sales in the second half of 2020. Full year adjusted EBITDA was €52.7m, or 5.2% of total sales, compared with €101.1m in 2019 (8.0% of sales).
Net debt, including financial receivables and IFRS 16, amounted to €203.7m compared with €403.2m in 2019.
Following several years of investment in new plants and capacities, capital investment was reduced this year, from €78.0m in 2019 to €38.1m in 2020, in line with reduced need and was spent mainly on maintenance and projects.
However, the company invested €6.6m in upgrading its Engineering Skill Center in Lens, France, transferring Stellantis production from Beinasco to Riva, Italy, and extra investment in the Mioveni, Romania, plant in response to customer demand.
Moreover, the Group pursued its investments in research and development programs (at the level of 6.5% of sales revenue), differentiating the company in the market.
The outlook for the automotive sector is one of volume recovery back to 2019 levels in 2023. Novares has a sound €5.6bn production backlog, with the next two years of production sales over 90% booked. Adjusted EBITDA is expected to increase from €52.7m in 2020 to €80-90m, led by sales growth and amplified by performance recovery resulting from measures taken to adapt the Group's costs.
In line with its strategy of focusing on innovation, the Group will continue to integrate innovative solutions for customers into demonstration cars, with Nova Car #3 currently in development.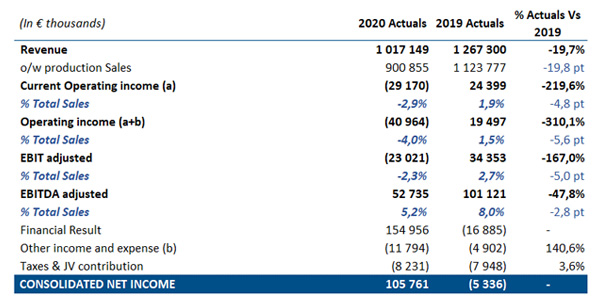 About Novares
Novares group is a portfolio company of Equistone Partners Europe, with BPI France as second largest shareholder.
Headquartered in France, Novares is a global plastic solutions provider that designs and manufactures complex components & systems serving the future of the automotive industry. The company creates and produces cutting edge automotive solutions with technical plastic injection for cleaner, lighter, connected, cars with intelligent and intuitive interfaces for all passengers.
Novares co-develops and provides engineering and manufacturing expertise to virtually every OEM and many Tier-1 companies in the automotive market. Novares' 2020 revenues amounted to €1 billion.
The Group is present in 23 countries, runs 42 Manufacturing Plants, 8 Skill Centers, 8 Technical Centers and 23 Customer Service Centers, around the globe to partner with customers.