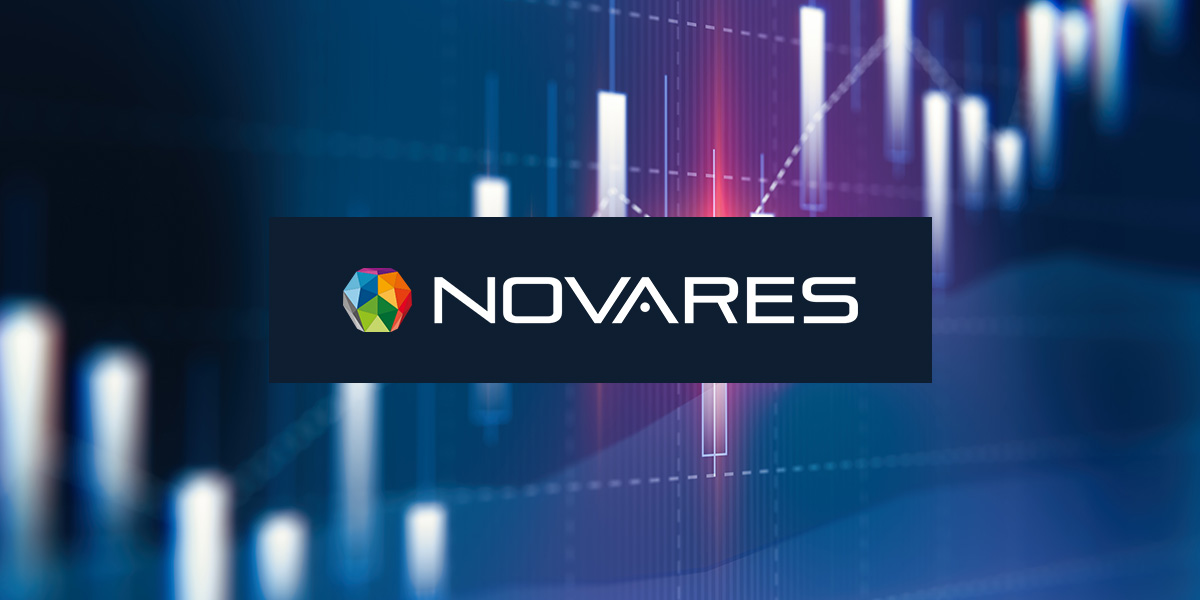 May 2, 2019
Novares 2018A revenue of €1 123,3M, an increase of 2,7% versus 2017A (at constant exchange rate). EBITDA % improved to 9.1%
Excluding divested Truck activity, the Group posted revenue of €1 123,3M in 2018 i.e. (0,8%) decrease compared to 2017 but +2,7% increase at constant rates, outperforming global automotive production trend (-1% in 2018 vs 2017). The growth came from volume above market trend in Europe and the Americas regions (led by US) with respectively +2,7% and +7,2% organic growth at constant rates which balanced the Asia slowdown representing (-9,3 %) at constant rate.
EBIT has been unfavorably impacted by foreign exchange rate, volume effect and the implementation of the new IFRS 15 rules. However, the Group has spent 5,4% to sustain development & innovation. In addition, the Group has invested €10,4M through his new Novares Venture Capital structure set in order to acquire minority stake in start-up or innovative companies to add value to Novares products.
The Group achieved €102,1M of adjusted EBITDA in 2018 (9.1% of the revenue), compared to € 105.0M in 2017 (i.e. 8.9% of the revenue). This improvement in EBITDA % was driven by Europe.
Net result amounts to €6,5M in 2018 (i.e. 0.6% of the revenue).
In April 2018 Novares Group set up a new Group facility of €300,0M and has dedicated €43,3M for strategical projects and €44,6M invested in new plant capacities (in particular in Morocco, Mexico, Romania, India, France, and Serbia). Group net debt as of December 2018 amounted to €261,2M, with a gearing ratio (net debt to equity) of 1,7x.
Outlook
Novares Group has acquired MPC Group in February 2019 (sales of USD 264,2M). This will lead our Group to reach € 1.4B sales in 2019. Adjusted EBITDA is expected to increase from €102M in 2018 to a €120M to €130M range.
The Group will adapt its capital expenditures levels to the needs of organic growth and plant equipment renewal for an expected amount of €60M-65M per year. Moreover, we will continue to integrate innovative solutions for customers into our open innovation lab and demo car, Nova Car #2 which will be unveiled in June 2019.
The Group will also pursue investments through Novares Venture Capital to acquire minority stakes in start-up or innovative companies to leverage their technologies, capabilities, innovations to add value to Novares' product portfolio.
Net debt to equity ratio is expected to stay below 2,5x (2,0 x excluding strategical projects).
Consolidated Profit & Loss 2018 :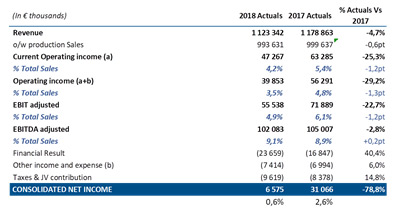 About Novares
Novares group is a portfolio company of Equistone Partners Europe, with BPI France as second largest shareholder.
Headquartered in France, Novares is a global plastic solutions provider that designs and manufactures complex components & systems serving the future of the automotive industry. The company creates and produces cutting edge automotive solutions with technical plastic injection for cleaner, lighter, connected, cars with intelligent and intuitive interfaces for all passengers.
Novares co-develops and provides engineering and manufacturing expertise to virtually every OEM and many Tier-1 companies in the automotive market. Following MPC integration, Novares' 2019 revenues should amount to €1.5 billion.
The group, including Novares Venture Capital participations, is present in 22 countries, runs 47 Manufacturing Plants, 8 Skill Centers, 7 Technical Centers and 17 Customer Service Centers, around the globe to partner with customers.