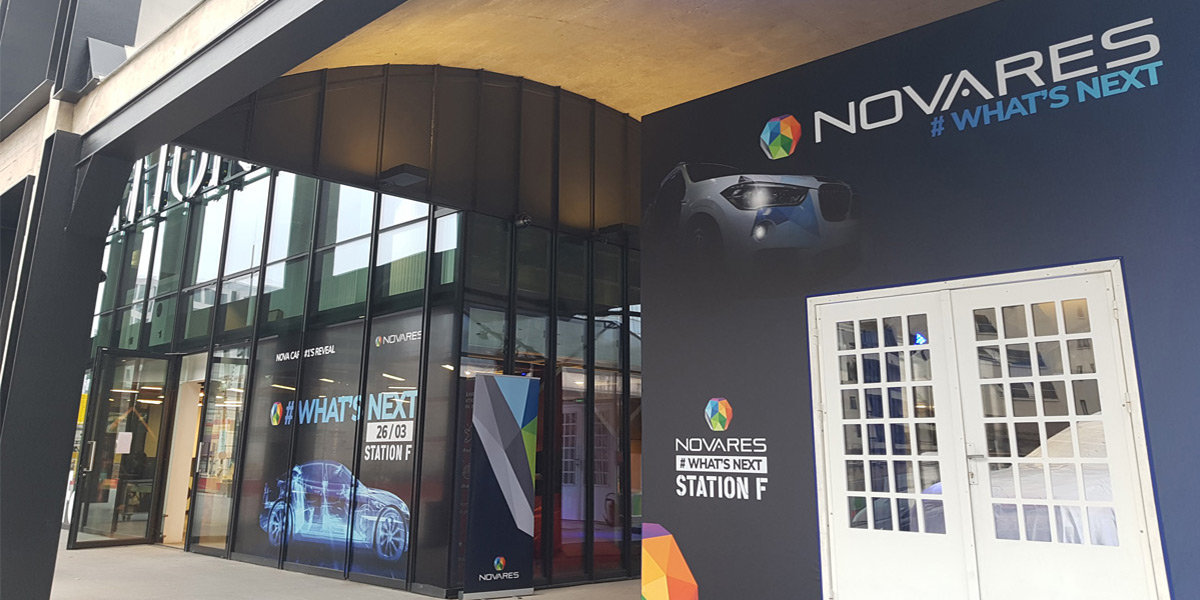 Please find below the link to the video to watch Nova Car #1's worldwide unveiling on March 26 at Station F. Find out more about the 16 exciting innovations and 17 patents incorporated into the car, and experience the event as if you were there!

About Novares
Mecaplast – Key Plastics rebranded as Novares on September 19th, 2017.
Novares is a global plastic solutions provider that designs and manufactures complex components & systems serving the future of the automotive industry. The company creates and produces cutting edge automotive parts and specializes in technical plastic injection that contributes to cleaner, lighter, more connected, user-friendly cars.
Novares provides engineering and manufacturing expertise to virtually every OEM and many Tier-1 companies in the automotive market. Novares' estimated 2017 revenues amount to €1.2 billion¹.
Headquartered in France, the group is present in 21 countries, runs 42 manufacturing plants, 7 Skill centers, 5 Technical centers and 17 customer service centers, around the globe to partner with customers.
¹Estimated information not derived from consolidated financial statements that has not been approved by the Company's Chairman and has not been audited by its statutory auditors.